The Tale of the Silent Folks
Image of Shan in the Mind of Iranians
Compilation: Jafar Golshan Roghani
Translated by Natalie Haghverdian
2020-02-02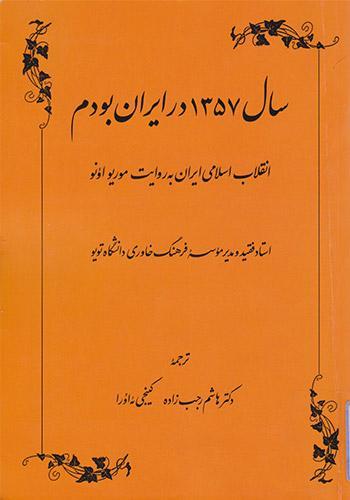 The fall of Mohammad Reza Pahlavi's position as king of Iran in the minds of the people and a profound change in the people's view are among the factors that many revolutionaries and sociologists of the Pahlavi era, especially those leading to the victory of the Islamic Revolution, consider effective in overthrowing the regime. In fact, at first the image and status of the monarchy fell in the minds and lost its dignity and credibility, then the rejection of the monarchy and dynasty and then the practical and public struggle to dismantle it manifested. Accordingly, it is necessary for a deeper and better understanding of the Islamic Revolution in order to have a correct and in-depth understanding of the image of the Shah in the minds of the Iranian people and the extent and strength and power of their various aspects and to know that the ordinary people of the Iranian society, which composed the general public, and their perception of the king, and the image they had of his general appearance, nature and status and power.
Morio ono, Professor and director of the Institute of Oriental Culture at the University of Japan, is one of those who has traveled to Iran several times before and after the victory of the Islamic Revolution, and has made remarkable and valuable memories of those trips and observations. He was present in Iran in 1966 and published part of his memoir of those days in a book entitled "I was in Iran in 1977". At the beginning of his memoir of that year, he presented an interesting and unique image of the ordinary people of the lower classes and society, depicting the image of Mohammad Reza Pahlavi from an ordinary person's perspective.
According to Ono, that year, while living in a house on Villa Street (now Nejatollahi), a couple named Hossein and Bibijan were the caretaker there who would do "laundry and cleaning and shopping" and "they lived in a small room above the building and next to the roof "(p. 12). Hossein was a graduate of ninth grade and Bibijan, sixth grade.
One early morning, Bibijan, runs the stairs down in excitement and tells Mr Ono of a dream she has seen at dawn, in which she has met and talked to 'His Excellency the King'. Describing Bibijan's dream in his book, Ono demonstrates the image of the Shah in the minds of the Iranian people and writes: "Everywhere we went, there was a picture of the King and Bibijan had seen his picture in the house of Mr. Azimi (our landlord) and elsewhere, and probably on television. It was not easy for the lower class people, such as this janitor and his wife, to meet the leaders of the country, and especially the king. In addition, she had spoken face to face with the king in her dream; she was so excited that she could not hide it. But in fact the king's awe of absolute power had seized her and thus made Bibijan very restless. "(P. 3)
Ono describes her dream and how she recounted it: "I don't know where it was, but the King suddenly appeared among our family. Because I didn't even imagine the king coming, I was very excited and all of a sudden I was puzzled. But I wanted to say something to the king ... A very enthusiastic sister kissed the king's foot, and my older sister laughed at her. In this restless dream, she had suddenly thought of giving to the king a view of their life... She had said in a single breath: "My husband finished primary and secondary school for nine years, but has not found a decent job yet and is a janitor. I urge His Majesty the King to order his people to give him a proper job.
... After saying a few sentences, tears flowed down her face and crying stopped her from saying more and could no longer see the king's face. In that dream, her husband, Hussein, stood behind her in a lifeless face, finding courage of his wife's words, he was repeating what his wife was saying under his lips as in fear. Bibian's older sister also uttered a plea for every word that came to her mind in support of her sister's request. Bibian did not think the king would accept her request, but at least she expected His Majesty to respond with promise. But the king took a frightening face and stood up and scolded her, saying, "Go away, or else I will kill you."
Bibijan and Hussein, her husband and her sister were stunned and frightened and they couldn't even take a step in escape. Bibijan, sweating all over, woke up ... Obviously Bibijan, herself, believed that although it was a dream but she has clearly seen the true image of tyranny "(pp. 14 and 15). Mr. Ono, in describing the ending of the dream writes: "This king's image depicted in this dream must have been a royal image that the silent folks and the Iranian general public have in mind" (p. 15).
---
[1] Ono, Morio was in Iran in 1978 (The Islamic Revolution by Ono Morio), rewritten: Kinjie Oro, Translated by: Dr. Hashem Rajabzadeh, Tehran, Tahouri Publication, 2017, 258 pages.
Number of Visits: 556