Memoirs of Marzieh Hadidchi (Dabbagh) (Part 64)
2018-11-06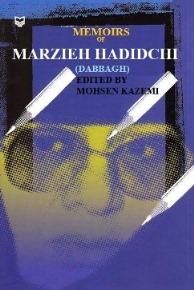 Memoirs of Marzieh Hadidchi (Dabbagh) (Part 64)
Edited by: Mohsen Kazemi
Tehran, Sooreh Mehr Publications Company
‎2002 (Persian Version)‎
Translated by: Zahra Hosseinian
---
Attachment 4
In this meeting the Soviet foreign minister along with delivering Mikhail Gorbachev's written response to Imam Khomeini, informed Imam about its contents.
Shevardnadze started:
"I am thankful of the great Imam for giving us this time to meet him. I have a mission to deliver the response letter of Mikhail Sergey Gorbachev to Imam. I will try to inform you about its contents briefly. At first I must say that the very fact of exchanging messages between the two leaders is a unique phenomenon in the relations between us. I believe that a condition has come about for having a new qualitative relationship between the two countries, for cooperating in all fields.
Mr. Gorbachev, in his message, declares that your message to the Secretary General of the Central Committee of the Communist Party of the Soviet Union has rich contents.
All members of the state committee of the Soviet Union read your message. There is no doubt that we agree on a number of issues, but there are some issues that we disagree with, but that is not important.
Your message has deep considerations about the fate of humanity. Mr. Gorbachev believes that we agree on the most important thing, that is, humans should help each other so that humanity achieves immortality. If people do not unite, there would be a tragedy and a disaster waiting for them, because the potentials for such disaster have been provided by humans themselves.
Mr. Gorbachev believes that fighting for achieving world free from nuclear weapons and free from force is the duty of all nations.
And about the foreign policy of the Soviet Union, our goal is to generalize the superiority of common values for all nations and the preference of these values to all other interests, despite which class they belong to and rather they are national or not.
Mr. Gorbachev writes you that your sayings about goodwill of the Iranian leader towards having a good relation and neighboring with the Soviet Union had a great response by the Soviet leaders. We share a long border, and also we have a great history of relations and cultural cooperation between the two nations.
We have a good base for continuing our relations on new basis, which are mutual respect, equality of our rights and non-interference in internal affairs of each other.
Mr. Gorbachev writes that in our international policies we follow one basic principle and that is respecting the freedom of selection for each person and nation. As a result our country and our entire nation have welcomed your great revolution. The monarchy tyranny in Iran had exploited the people and used barbaric methods and had disgraced the honor of its people for gaining the satisfaction of foreign forces. Your revolution was what your nation selected and we do and will support this selection. Mr. Gorbachev writes in his letter that our nation has done their selection too and that was in 1917. There have been major problems on our way, and also great success has been achieved and serious mistakes have been made and also the human rights has been violated, which we'll correct these problems of ours and also condemn them. Despite all of our problems we could defend our achievements, because the selection of our people was correct.
I wanted to inform you that the freedom of selection is also a daily concern of today's world. We ask ourselves: "Should our path be an old and dogmatic path or should it be a new and revolutionary path?" We have picked the second path, we have a revolution in our country, but a peaceful revolution without any trenches and forces. We wanted the great Imam know that in our country the process of renewing and reconstructing is going on; the political and economic reconstructing, the renewing of our assessments and thoughts, the renewing of the ideas which we used to have.
Mr. Gorbachev remarks that great developments have happened in the recent world, I think we could say that we are entering a new economic and political system era.
There have been some important agreements for demolishing one type of nuclear weapons.
There is a foresight for demolishing chemical weapons and also a great foresight for preventing countries from wars. But this is not a gift from the imperialists; this is the will of the nations and time.
There is no other way, the arms race and starting it will cause a human disaster. In different parts of the world bloody conflicts are being finished.
We completely welcome the finishing of Iran and Iraq's war; we are ready to cooperate with you for establishing peace in the Middle East and the entire world.
The large military presence in the Persian Gulf is our concern. I mean the military presence in the countries outside the region. This is a dangerous issue and it should be ended.
We are also willing to cooperate with you for justly solving the Afghanistan conflict; we should let the Afghan people decide for their life without any foreign interference."
Shevardnadze continued: "Another point in Mr. Gorbachev's message; he is ready for expanding our economic relations and also the cooperation which we used to have.
We are also ready for making connections between people, social union members and clergies.
Your Excellency's invitation to Qom was heard by our Muslim clergies, I have no doubt that they will give a positive response to your invitation."
At the end, the special envoy of the Soviet leader said: "These were the main contents of Mr. Gorbachev's message. He sends you his best wishes and regards. He wishes a long living for your Excellency in the favor of the Iranian nation's welfare."
[Imam]: "He will live in health, God willing, but tell him that I wanted to open a bigger space in front of you."
[At the end Imam said]: "I wanted to open a door to a greater world, i.e., the after death world which is an eternal world for Mr. Gorbachev and my main message in that letter was this. I hope that he'll try again in this issue."
Imam welcomed the withdrawal of Soviet forces from Afghanistan, and he also stressed on having good relations and to expand the relation between the countries against the west's devilments and he also emphasized on the withdrawal of foreign forces from the Persian Gulf, and he wished for the people of Iran and the Soviet Union to live in peace and calmness forever.
[Sahifeh Imam, volume 21, pp. 298 - 301]
The End
Number of Visits: 388