293rd Session of Memory Night
Secrets and Humors of the War Martyrs
Maryam Rajabi
Translated by Ruhollah Golmoradi
2018-08-07

According to Iranian Oral History Website, 293rd session of series of the sacred defense's memory night programs was held in Soore Hall of Hozeh Honari on Wednesday, July 26, 2018. Davood Amirian, Hasan-Ali Doruki and Hamid Jahangir Feizabadi expressed their memories of the Iraq's imposed war against Iran.
The way we were differentiated from them
The first narrator of the program was Davood Amirian, a warrior and writer of Holy Defense, he said, "Days of 1987 or 1989 were strange days, at the end of winter 1988, they started to spray Tehran with missile. On March 25or 26, when I was infected with chemical and came Tehran, I was afraid of that Tehran was empty, there wasn't even a shop open in Jomhouri Street or Vali-Asr crossroads. At the end of 1366 (1988) and early 1367 (1988), political dissensions had been begun, as if they had forgotten the front and war; for the same reason Iraq became powerful, captured Al-Faw and approached Shalamcheh, and on July 1988 Resolution 598 was accepted. After accepting the resolution, Iraq did another terrible attack. Forces weren't enough, and there were no water and facilities, fighters fought in Abu Ghraib Strait, and many of them died a martyr due to thirst. In this situation, Monafeqin (hypocrites) came from Islamabad and the West. Massoud Rajavi had proved his mercenary. In that year (1988), on July 25 or 26, I reached garrison of Dokuheh, where there wasn't a soul to be seen, the guys had gone to fight the enemy, I did not know what to do so that I saw one of my friends; he said Islamabad is busy, I sat in their car and we went there. I had a war nameplate and card, and this was very important, we got there and entered the operation. It was a messy situation that many of the guys who had come wore civvies because Monafeqin really were coming. Martyr Sayyad came with IRIAA and bombed behind of front of Monafeqin and closed the road so Iraq could not supply them. Manafeqin came to Chahar Zabar Strait, and they had not even thought that in one side IRIAA attacked, and on the other side our guys came and they got involved there.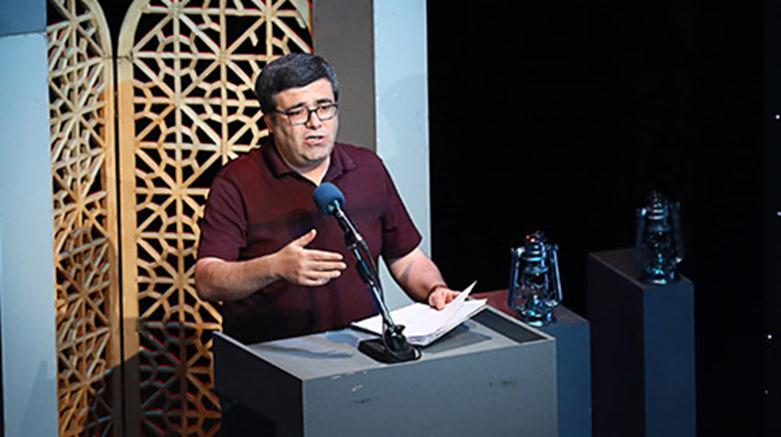 One of the bitterest operations I participated in was Mersad. Regardless of being hypocrite and mercenary of the enemy, they were Iranian, and that was very strange. Men and women were mixed up and it was clear that the women who were among them could not even to walk and had not passed any correct training. They were compatriot and had been deceived, and seeing these scenes bothered us. They came in a situation and captured the guys of Battalion Moslem and imprisoned them in rural rooms. When our guys arrived, they told Moslem Moslem and our guys thought that they were Iraqis and they say that they are Muslims; they would say that we are Iranians, and it was a misfortune here that Monafeqin were also Iranian, they were dressed in khakies like us and it was difficult to recognize and the only way that differentiated us from there was the same war nameplate and card. In order to be a lesson, some of these hypocrites had been executed, and the hypocrites burned our guys when captured them! With all those forces, they lost in Operation Mersad. Many of them were captured and many were killed too. Since Massoud Rajavi is a cunning man, when they returned after operation of the hypocrites, he set a plan and said his forces that when you fought with Islamic Republic, you preoccupied your family, you have to be unbound of constraints of wives and children, you must divorce. Ms. Nadereh Afshari was one of the women members of MKO. He read book and was interested in literature. The woman was responsible for orphanages, guesthouse or educational institutions that kept children of the hypocrites there. He has a book called "Love Is Forbidden", in which she wrote memories of those places; it has been proven that they did everything to achieve their goals, and we should thank God that they did not rule over this country."
From Khorramshahr to Syria
The second narrator of the program who was Hasan-Ali Doruki, said: "We were two groups who went from left and right sides of the road to lie in ambush for the enemy; they saw us, one of them lit a smoke, and Martyr Mahmoud Kaveh saw them too. He shouted stand up; I was afraid and did not stand up. I saw myself that tracers passed through legs of martyr Kaveh. I thought to myself, if those bullets did not hit martyr Kaveh, then they would not strike at me, so I stood up and started fighting. After the first bullet I shot, my fear was gone."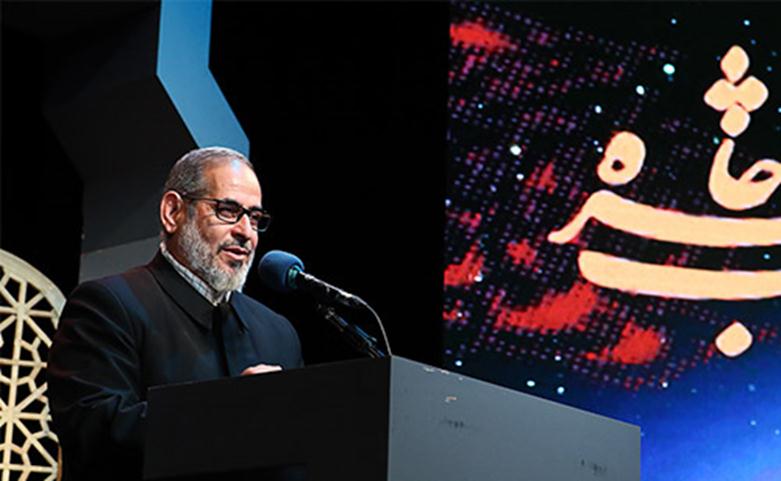 Doruki continued, "Before Khorramshahr was released, there was a canal that had water in its left and right sides. The enemy had put anti-aircraft on this canal. Anti-aircraft gun is something that if 11 people stand behind each other, its bullet would pass from every 11 people. At night, when the guys started the operation, they confronted anti-aircraft and returned, and when it became day, Iraqis poured gasoline and burned 10 to 15 of guys who had been injured. I came a week after release of Khorramshahr, and we collected them."
The holy defense fighter said, "We performed operations in 1985 to capture Al- Faw in Valfajr-8, the divers were the vanguard, and it was the best operation that the guys did." The first days of 1365 (1986) coincided with thirteenth of Rajab (March 24, it is birthday of Imam Ali), the enemy wanted to attacked us in those days because of our belief and this day, so it started the most intense counterattack to capture Al-Faw. It was about 12 at midnight or 1 a.m. that the operation was started. I was on the front line. I went to a place where three Basij youths were shooting; they were worried about what to do if their bullet was over. I went about 10 seconds to bring ammunition box, when I came back I saw that their bodies had been cut from the waist, I called one person and said that their legs should not be mixed up. The guys resisted until 10 a.m. and did not even retreat one meter."
Finally Doruki said, "There was an Afghan youth whose family lived in Iraq, and had married with a woman from Damascus. I was in Syria on Ramadan of last year. That young Afghan fasted in that hot weather and prayed in the early hours. He came and asked our official a loan in order to take his wife to his house, but an operation occurred and we went to that operation together. I said to him, when you pass there, be careful, ISIS forces see you, he bended down and went and sniper didn't see him. We were talking when he came back, he also forgot and did not bend down, and the sniper shot his brain, and when I helped him, a bullet was shot my foot too. We were taken to hospital together, but he died a martyr."
I dreamt a dream of thirteen martyrs
The third narrator of the session was Hamid Jahangir Feizabadi, the author of "Jonoon-e (craziness) Majnoon", he said, "When I was writing this book, I dreamt at least 13 martyrs. I was writing about martyr Jalil Mohaddesifar, commander of Yasin diving battalion. When he died a martyr, Mohammad Reza Samandari became commander. The two loved each other very much. After martyrdom of Mohaddesifer, for a week there was no news of Samandari, he had gone to mountain and desert due to separation from Jalil. When I was writing this part, I doubted about introducing Samandari as the battalion commander, and since my word will be used as a document later, I did not write anything about it and then I slept. I dreamed that martyr Samandari came and said that I was introduced as commander of Yasin battalion, write this in the book."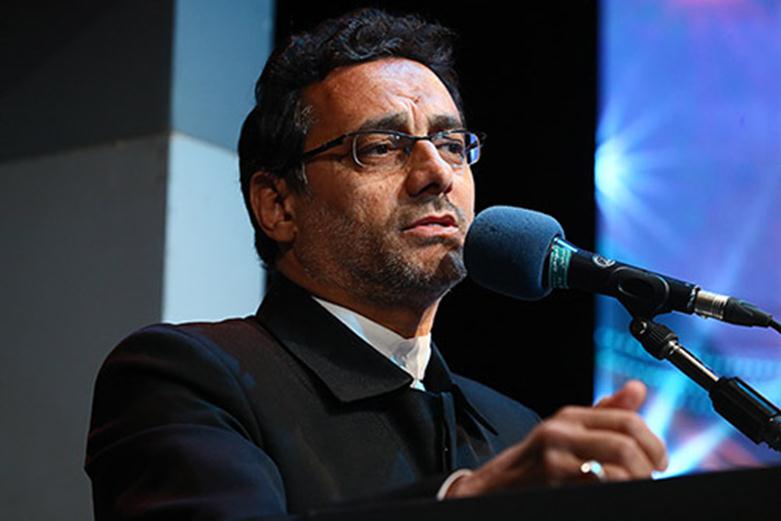 Thirteen years old RPJ shooter
he continued, "We were going to creek of Khayyen in Operation Valfajr 8 to explode the bridge that the guys had built on the creek, because Iraqis had done counterattack they wanted to get Vali-Asr (PBUH) in order to force the guys and they leave Al-Faw. The fire was very heavy as in all time that I was in the war I had not seen this bulk of fire. It was around 4 or 5 p.m., we went near the creek; of about our 16 or 17 people group who had come to destroy the bridge 4 remained. We thought about how to explode the bridge, then an Iraqi shooter shot us, a bullet hit abdomen of Attarbashi and he died and three remained. Our officer for Portable Transceiver, who named Zare, had lain beside me and available to the Iraqi machine gun shooter, we gestured him that crawl toward us, machine gun shooter would see you. His bag was heavy and could not creep. He stretched so that I helped him. When I took his hand machine gun shooter saw him and sprayed us with bullet. A bullet crossed on side of my wrists and came out from the other side. The bullet had cut throat of Zare. He turned and looked at sky and smiled, and then put his head near our feet and died a martyr. The air became dark, and the guys came and took us back.
In the same area, at night of Operation Karbala-5, our command had a mission to cross Khayyen creek and Jazirat al Bawarin and pressurize Basra. We were waiting for the diver to break line, and then, through a bridge that engineers created go to other side of Jazirat al Bawarin, and blast the enemy's bulwark so that the guys pass the destroyed bulwark, and they would not go through island of Umm ar-Rasas and be shot. We were waiting so that we saw about 40 of the guys had lifted the bridge and were bringing it. Among those people, I saw a 13-year-old Basij boy who had written on his forehead Ya Zahra (SA). The 13-year-old teenager was our RPG shooter, and since he couldn't take the bridge because of his height, had taken under the bridge with RPG. At the same time, Iraqi shooter saw them and shot and I saw that about 20-30 of the guys fell and died a martyr and some injured. Then 6 to 7 of the guys who thought the place I was sitting was safe, came and sit my side, and suddenly I did not understand where a RPG fired, and I saw only a few hands and feet skyward. As we sent the guys toward the canal to return, for a moment I heard someone was moaning and said, "put me off, I'm burning", I came back and saw that he was the same 13-year-old Basij force had fallen, his RPG was burning, and the fire is was blazing on his back. We tried to disengage RPG bag from his body, but he had fastened so tight that it wasn't possible to be opened, we could not do anything and body of this Basij force was fired."
Humors of martyr Amir Nazari
Feizabadi said, "We had a martyr named Amir Nazari in unit of destruction who was joy bomb and spirit of the destruction guys; once Sadegh Ahangaran had come to read Noha in headquarters of one of brigades of Imam Reza division. There were a lot of people. When the ceremony was finished and the fighters wanted to go out from small door of the mosque, I came out with Amir Nazari and he said do you know what time now is to do? Now it is time for tear gas! He always put tear gas in his pocket like a cigar. There was an old man from supply unit; he asked Amir to light his cigar, then he took that cigarette-like tear gas under the old man cigarette. A white smoke went into his eyes and he began to cry, and we ran away. There everyone was crying, and nobody could find his shoes and shouted that the enemy did chemical bomb! Amir Nazari disarranged several wedding party by tear gas in Mashhad! As they had put guard in order not to allow Amir to enter. In wedding party of Jalil Mohaddesifar, when Jalil wanted change his dress and was wearing his groom suit, when Jalil was wearing his last dress, Amir loosed the towel he had taken around Jalil and fled, and as he was walking said the guys, "nude Jalil is beautiful, nude Jalil is beautiful! Amir went and came at the end of the night at the time of Arooskeshan (ceremony of taking bride to gloom house). When we wanted to go, we saw he had lifted a door companion and was running towards the alley. Father and brother of the bride run and told keep it in its place; people use the rest room!
In Al-Faw, Amir took us to visit minefield. We went and went, passed through the canal, and suddenly we heard an Arab person sound. Amir put us among Iraqis and fled! We ran and they ran also behind us.
We were in five-flour destruction units of Ahvaz that we saw Amir Nazari was bringign three clerics to the command. They did not know the road and had to come with Amir. When they found destruction buildings and learned the way, we saw that they were running for Amir and Amir also was escaping. When the clergy arrived, they asked with sadness who was him? Was he a Monafeq! We said he is one of the destruction guys. We saw their turban and clothes had become very dusty so we asked what was going on. They said from the beginning of this road to the five-floors, he had read for forty times verses of Fard Sujud and they have had did Sujud! Amir Nazari had just married and insistently went on the front at night of Operation Karbala-5 and wanted to break the line. He went as the first person and opened the tunnel so that the guys go to Jazirat al Bawarin. As he came out of the tunnel, Iraqi shooter he shot and he died a martyr."
Karbala-4 Divers
Finally Feizabadi said, "The guys passed three to four months diving courses. I was with the guys for a while and I experienced diving, but I could not continue. At 1 a.m., they woke us up and took us Karun and Bahmanshir rivers for training. The weather was very cold and we had to undress so that we could saw wear diving suits. It was cold. Diving suits should be wet in order to wear it. They threw their clothes in cold water of Karun and pulled it out in dribs and drabs. To raise zipper, hands did not move due to hard cold. The guys of raised each other's zippers two by two by teeth, and when they approached water, cold penetrated into their brains and bones. The guys could not undress when they wanted to sleep. In the situation, Ali Sheibani looked for water to do Wudu and the night prayer. When I took Ali's mother to Khayyer creek to show her location of his son's testimony, I said I myself did his hair and got him on a train. When, after seven years, a few bones had returned from Ali, he did not see the bones and said I want to keep the same mentality that I have from Ali in my mind.
The guys were very tired and did not sleep for a few days. They had been thick with each other in two to three months, and now they had to separate and operate. Night of the operation Jalil came into trench and said we are going to an operation that maybe nobody would return. There were two light large lanterns in the trench and about 60 to 70 divers were ready for operation. Just like night of Ashura of Imam Hussein (AS) Karbala, Jalil wanted to turn lights off, and each of the guys who did not want to come, go out from back door of the trench. After hearing the word, the kids dinned that have we come to come back? We have come to implement word of Imam. In that operation (Karbala-4), none of those 120 returned. After a long time, one to two people could return, one of them was martyr Hasan Dizaji who could return after being a few nights among Iraqis. Hasan turned to me before his martyrdom and said I would die a martyr a few months later. He had 17 years and was from a good neighborhood of Mashhad. What did he want that had abandoned there and came to the front? He told me that I tell you two things and I'm not happy to tell them everywhere before my testimony. First, when I lost in Jazirat al Bawarin, the fourth night I was very depressed, I did not have any water and food, and I used contaminated water and my food portion of the divers who had done a martyr. In fourth night I invoked Hazrat Zahra (SA), and I just slept. During my dream I saw that a lady came and touched my head, treated me kindly and said, "Dear Hasan! You are our guys and you are fighting for helping our child's religion." So she showed me returning road. I jerked awake and wanted to get into the water that I saw Iraqis were looking after the area exactly, I was afraid and returned to Jazirat, and I remembered that in my dream that lady had told me I would return to Iran, so I went into Khayyen and swam toward Iran. Kerman's guys had taken him from water and thought he was Iraqi and they beaten him. The second case was that Javad Kafi was a humorous person who was portly; Hasan Dizaji said that I was creeping toward Iraqi forces, and I was behind Javad Kafi, I mistakenly shot a bullet and hit Javad Kafi; Javad shouted and then Iraqis shot us; Hasan said, I was afraid to say that I shot, I did not say anything, and the case passed. After Hasan's martyrdom, I said this to Javad and he says jokingly whenever I go to grave of Hasan, I first kick his grave, then I say Fatihah for him! "
The 293rd session of series of the sacred defense's memory night programs was held by the Center for Studies and Research on Resistance Culture and Literature and the Office of Literature and Art of Resistance in Soore Hall of Hozeh Honari on Wednesday, July 26, 2018. Next session will be held at early Shahrivar (August/ September).
Number of Visits: 771