Memoirs of Marzieh Hadidchi (Dabbagh) (Part 43)
2018-05-29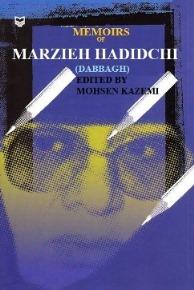 Memoirs of Marzieh Hadidchi (Dabbagh) (Part 43)
Edited by: Mohsen Kazemi
Tehran, Sooreh Mehr Publications Company
‎2002 (Persian Version)‎
Translated by: Zahra Hosseinian
---
Purging Hamadan City
The chaos atmosphere and the growing conspiracy of the hypocrites on those days required that we gathered a lot of information and destroyed centers of conspiracy after accurate identifying.
In order to have access to detailed information about the status of small groups' activities in the city, the best way, according to Imam's saying, was using the intelligence of Basij and relying on revolutionary people.
Imam's saying was our best inspiration; "people are the most effective way for having access to information." Therefore, in order to be in contact with the people and encourage them to do so, first the level of people's awareness and their understanding of surrounding issues should be increased, and also they should be sensitive to anti-revolutionary movements and felt obliged to report their seeing and hearings to us. After many meetings and discussions, we concluded to hold a class for women in the Grand Mosque of the city and in the class we raised the subject.
The date of class was announced and a large number of women gathered in the mosque. In their community, I spoke about the history of early Islam and compared the common points of that period and this time. As an example, the story of women of the Bani-Asad tribe was attractive and very interesting to them. These women had pure feelings and emotions, and the gentle expression of historical documentary stories made an effect on them; and also they were persuaded by their serious religious beliefs to accomplish their mission and do their duty in their time.
With tenderness of heart and pure emotions and feelings, these revolutionary and Muslim women could be the source of blessings for the revolution after attending the classes; as some of them reported us about their husbands or the people who came to their homes or to their relatives' home and were suspicious. It was sometimes seen that a woman brought us a weapon or a belt of cartridges and said that his husband had hidden the weapon at their home. These loyal ladies turned into well-known reporters and we could uncover and destroy many of bordellos, disorderly houses, and centers of conspiracy by reling on these reports. Later, I heard that such methods were used in other cities as well.
Collecting weapons and drugs
In the early days of victory of the revolution and by using the chaos atmosphere of those days, the counter-revolutionary people had succeeded in plundering abundance of weapons and ammunition from police stations, military centers, and barracks and then concealed them in the villages. Of course, many people in towns and villages had provided their own weapons without any political intentions. Every day it was heard that there was a battle in some place of the city and people had fired on each other; or there was conflict between villagers over water, land, animals, etc. and they had quarreled and opened fire on each other.
On the one hand, the existence of these weapons in the hands of people was insecure, and on the other hand, the existence of a counter-revolution was dangerous and catastrophic for the every moment of the revolution. The weapons should be discovered and collected as soon as possible. With the cooperation of members of the Islamic Revolutionary Committee and the Gendarmerie, we swiftly surrounded some villages several times and then from the speakers of local mosque we announced, "Women stay at home and men come to the mosque." When they were gathered in the mosque, we asked them to hand over their weapons and cooperate with us, and if they did not accept our friendly invitation at first, we would threaten them. And if, despite all of this, no one cooperated and we discovered a weapon in their house, we would face them more firmly. The inspection of houses was based on the reports we received.
One night, we watched out the entrance and exit ways of the village near Asadabad with a pre-planned program, but it was in vain. Suddenly it occurred on me that perhaps the committee members or gendarmerie were in collusion with counter-revolutionaries and smugglers, or maybe there was another way for entering and exiting ways that we did not know.
I asked the commander of gendarmerie on that region that how many months he had served there. Then, I spoke with some soldiers and non-commissioned officers, and then I said to the commander: 'I've heard that there are two roads.' The commander startled and said slowly and deliberately, 'Yes!' I said, 'But you've just showed us one way. They may have left the village from the second one.' The commander got very upset. Disappointment appeared in his face; he lost his head and did not know what to say.
We watched out the second road too. It took a few minutes when a car was seen on the road. It moved a few seconds with lights on, and then with lights off. It looked the driver was afraid to drive the whole path with the lights on. He saw the road for a moment and then turned off the lights!
I told my subordinates to wait in ambush for the car. When the car was seized, six hafts of weapons were discovered inside. Later it turned out that the commander had cooperated with that weapons smuggler.
In the Bahar city of Hamadan, a cafe was a haunt for drug addicts, and its owner distributed drugs. Several times the officers went for shutting down the cafe, but each time we were informed that it was opened again and there were a lot of smoking opium tools and backgammon.
The continuation of this situation was not advisable; we should think over it. Therefore, an operation was planned and implemented.
One night, I along with four men colleagues attacked the cafe. Before we entered, I deployed two of the men in front of the door, one on the roof, and one behind the cafe. Then, I kicked firmly the door of cafe to open it and then got into while I had a machine gun in my hands. I saw all the tools for smoking opium and backgammon spread on the tables. I overturned their tables with anger and cried out: "You've not been ashamed to make a disorderly house." The gamblers and addicts' eyes had widened. I ordered them to stand in front of the wall and not look behind. Though they thought that I was alone, they had fumbled of fear and could not say anything and ask question. At this time the colleagues came in and did body search. The people who were there and the owner of the cafe were arrested and that place was closed and sealed.
A number of villages around Hamadan and Kermanshah were not safe; such as Deh Piaz village where had large number of addicts and smugglers. After a long time pursuit and watching, the brothers were able to identify and destroy distribution gangs and drug usage centers.
In a village near Kermanshah called Jafarabad, weapons and drugs were easily bought and sold and used. And all kinds of drugs in any amount were available. I gave a report of the situation of Jafarabad to Mr. Lahouti (the representative of Imam in the IRGC); he did not believe such a serious situation. I asked him to visit there in disguise and see the disaster with his eyes. One day we went there with a car. Mr. Lahouti sat down in the rear seat. Reaching to the Jafarabad, I got off the car and asked a man: 'from whom I can buy a revolver?' He said, "From me." I asked him about its price and haggled over the price. He thought that we were influential people who looked for weapons and drugs, so he added: 'We also have opium, heroin and hashish of high quality.' I said: 'No. Bring the weapon by now, then we'll negotiate about other things."
Mr. Lahouti was shocked by this scene and the abundance of weapons and the ease of access to it. And he became more amazed when the man brought a pistol, caliber.45 along with some rolls of opium. "I can't get them here,' I told the seller, 'could you deliver them in Hamadan, so that no one suspect and absolutely nothing happened.' He said: 'Of course. Put your mind at ease. Call on such a person and get them from him. I'll tell him to give you whatever you need.
Leaving the Jafarabad, I told Mr. Lahouti, "Now you noticed! You see, weapons and opium could be found everywhere in this village. And collecting them isn't easy."
With the agreement of Mr. Lahouti, and with a precise planning, the IRGC brothers rushed into the village and were able to collect tens of kilos of drugs, including opium, yen-shee and heroin from there.
To be continued…
Number of Visits: 420