Memoirs of Marzieh Hadidchi (Dabbagh) (Part 40)
2018-05-09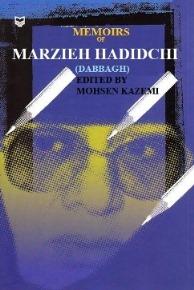 Memoirs of Marzieh Hadidchi (Dabbagh) (Part 40)
Edited by: Mohsen Kazemi
Tehran, Sooreh Mehr Publications Company
‎2002 (Persian Version)‎
Translated by: Zahra Hosseinian
I Returned to Iran
The night before the victory day of revolution, one of the brothers said, "sister Tahereh! Please answer the phone. The man on the phone is speaking Arabic, we don't understand, come and see what he's talking about." I picked up the phone. A man was speaking Arabic and said, "Abu Ammar [Yasser Arafat] wants to speak with you." A few minutes later, Arafat picked up the phone and after greeting he said without hesitation that he was so willing to go to Iran and he was begging me like a child, "sister! I'm impatient for going to Iran..." I explained to him that it is impossible in this situation, the airports are closed and it is risky, but he turned a deaf ear to me and insisted me to get permission for him for entering Iran. It was in vain, he did not listen to me. Finally, I asked him to cut the phone off, so I could call Iran and ask about it. He accepted. I contacted Refah School with difficulty and explained, "Yasser Arafat persists so much to come to Iran and however I tell him the airports are closed, he doesn't listen to me." The brothers said they should ask Imam then they will call and inform me. It took an hour to call us and proclaim that Imam Khomeini said no flight should be allowed to enter Tehran sky in any cases, the airport is closed for everyone. After this phone, we contacted Yasser Arafat's office and informed him about Imam's order. Arafat said, "I don't accept, I want to go to Iran, I must be the first one who congratulate Imam ...", and he talked so much that I was convinced to call Tehran again. This time I said that he kept insisting and had made problem for us and his purpose for coming to Iran is only to congratulate Imam. They asked us to tell him to wait for answer until tomorrow. We also informed him to do this.
It was about 4 am when the phone rang. The brothers from Tehran asked us to tell Arafat, "If he wants to come to Tehran he can come by land through Iraq and Khorramshahr." When Yasser Arafat called I delivered the message. He became very happy and thankful.
Eventually, Yasser Arafat came to Iran and was among those who first congratulated the Iranian Revolution[1]. Later I heard that Mr. Jalaluddin Farsi had also accompanied him. He came and went to visit Imam...
He Is Still Going to Come!
There were a lot of people in Imam's both houses in Neauphle-le-Château and it was necessary to have special arrangements for their feed. On the other hand, it was difficult for us to use French food products because of religious issues. So, to solve these problems, we had to cook ourselves or hire a cook.
We hired a fifty-five years old man as a cook, who had fled from Iran and was wanted. He said he had spent some time wandering in Germany. But I never understood if he told the truth or not. He claimed he was a skilled cook then some limited cooking facilities had been prepared for him. He cooked, sometimes bad and sometimes good food, and others could deal with more important affairs[2]. In addition to hire a cook, a minibus had been also provided for commuting to Paris and it went to Paris several times in a day[3].
After Imam and his companions returned to Iran, the cook was among those who were with us. When it was time to pack our luggage and return to Iran, we removed the minibus seats and loaded it with our things (dishes, sleeping bags, telephone and stencil machine and photocopier and tape recorders) and handed it over to him. Meanwhile, we paid him four thousand francs for gasoline and the cost of travel. He was supposed to come to Iran via land. The cook said he first goes to Germany to take his things and then comes to Iran, and he is still going to come!!
Unfortunately, he betrayed us and disappeared. Later, we looked for him and made some inquiries, and even informed our German friends, but nobody heard about him. Certainly, if something happened to him, it was recorded somewhere, and we found out. So he went to come to and he is still going to come!
Returning to Homeland
After some preliminaries, and also Tehran's agreement for our departure to Iran, it was probably on March 6th 1979 we took our things and returned to Iran with a plane of Air France. We were counting down the moments and we were gleeful. It was very interesting that we returned to Iran in conditions that oppression and tyranny had been overthrown, that is, what we had gone abroad for, and spent many years away from home. Our excitement was inexpressible. We had a certain sense of honor and pride. Of course this sensation was somewhat associated with anxiety which was for the conspirators and the heavy responsibility that we had for the future of our country.
I was delighted by imagining that I was stepping into the space that in the past SAVAK had dominated all over, and at that time the country was empty of those executioners and was full of freedom.
When I arrived at Mehrabad airport with my luggage, I never believed the scene I saw. The terminals were full of people, many men and women, old and young. Women had Hijab, and this was not the place I left in 1974. All faces were smiling and overjoyed, and everyone was looking for their lost or returned immigrant. Perhaps the large population in the airport was for this reason that it was the first flight of Air France after the victory of the revolution which carried people who had fled from the claws of the SAVAK to abroad for many years, and were away from their families and homes. Some of those, who met me, knew me, and some others only had heard my name.
The most beautiful scene was the scene of meeting my grandchildren. When my family and relatives saw me, their eyes were filled with tears. The tongue failed in expressing the inner senses, only tears spoke.
I did not believe that I could again step on the holy ground of Iran and my eyes would be brightened again by seeing my children after three years and seven months. When I stepped down to the streets of Tehran, faced with an unbelievable atmosphere. The city had a revolutionary and epic look. Before that, I thought that the entire city would be barricaded and the cannons and tanks would be deployed with battle array in the streets. But at that time I saw something different. Everywhere there was a jolt of joy and a flower had been put in the muzzles for the guns.
I was surprised by this scene and admired the efforts which were put into organizing the society, the city, and Refah School. Good order was seen everywhere, but it was a kind of revolutionary and warm order. I did not see anything dampened the enthusiasm. Everyone knew that the ruins left by Mohammad Reza should be recovered by the help and cooperation of each other.
What I remember from the first hours of my arrival and never forget is the presence of my daughter's kids who were born in my absence. It was very interesting to them that they had a grandmother who had never seen them. They were very happy and well around me. The first few days after arriving Iran, my children and grandchildren were always surrounding me.
To be continued…
---
[1]. On February 17th 1979, Yasser Arafat traveled to Iran along with 59 others, with a special plane from Beirut airport and arrived at Mehrabad Airport in Tehran at 5 pm. (the press)
[2]. The cook was known as "Haj Nasser".
[3]. "All day, from 8 am to 5 pm, a bus and four minibuses were regularly commuting between house number 3 and houses number one and two, and were taken those who were in house number 3 to houses number two and one. The fare of this bus was three francs, but it was optional for everyone to pay. The bus driver was an old political prisoner, named Seyyed Abdullah. The minibuses drivers were also three Iranians, one of them was a surgeon and two other were students."
(Rasoul Sadr-Ameli's report of Imam's residence in France to Tehran, Etela'at press, No.15775, February 3, 1979).
Number of Visits: 465