Springlike Talk
A Dream In the Mornings
Morteza Sarhangi, the Manager in Charge of Iranian Oral History Website
Translated by Fazel Shirzad
2018-03-30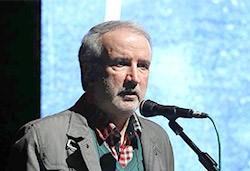 It is usual for human being to have a dream for work as s/he does it willingly. Even, common people, who don't work seriously in their life, try to have an satisfactory dream depend on their works, and live more happily then before as they think about what they will achieve in the future.
While we, some persons, are sitting around the table of oral history and collecting news, photos and reports gradually, and we mince them to you to be read and seen weekly into a dreamy way.
Now, as we the beautiful violets, into wooden box, are being picked, and as flowers make buffoon happy with red clothes and public poems on side of crossroad, we want to share this dream with you.
We want heartily to be so big that the cloth of "weekly" become small for our body and want to wear the clothe of "newspaper". It means, the light of this website to be turned on to see each other every morning.
Two big events, revolution and war[1] that both of them are resulted from common people innately, affected small cities and even villages.
In a small geographical area, those are important news. It is pity to be unaware of such news.
I want heartily to see the face of literature, art of revolution and war among small cities and villages more. This event has taken place as small as a palm of a hand, but the absence of it can be seen in our literature.
When we dress favorite clothe for our dreams, it will be as a feast for us sitting around the table and collecting photos, news and reports; it will be as feast in which your writings, like the violets of these days, will make it readable, attractive and interesting; and, when these writings are received from farthest place of this beautiful flat, Iran, it will be a feast.
---
[1] Iranian Islamic Revolution/Iraqi Imposed war against Iran
Number of Visits: 664