The Memoirs of Mashaullah Akhundi, Morteza Sarhangi and Masoud Dehnamaki
The bulwark of tigers and exceptions who are always seen
Maryam Rajabi
Translated by Fazel Shirzad
2017-12-05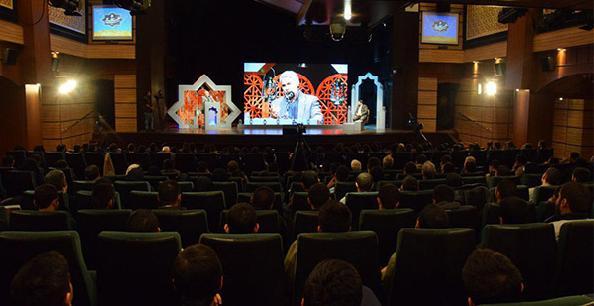 Note: According to Iranian oral history website, two hundred and eighty sixth program of Night of Reminiscence of holy defense that coincided with the twenty fifth anniversary of this program was held in the Surah Hall of Art Center in the Thursday's evening on Azar 2nd 1396(2017-Novomber-23). At this night, Hajj Mashaullah Akhundi, Morteza Sarhangi and Masoud Dehnamaki presented their memories of holy defense.
Our bulwark and the most dangerous works
The first narrator of program was one of the founders of destruction unit in the Revolutionary Guards Corps of Khorasan, both in Imam Reza's army and in Nasr's 5th Division; he was comrade of all martyred commanders of these two armies, such as Baba Nazar, Shushtari, Brunsi, Cheraghchi, Khadm Shariyeh, Abulfazl Rafiee and also commanders like general Morteza Ghorbani , general Qani and general Ghalibaf. Not forgetting those days is the character of him, because he is living with his memoirs. According to him, "Everyone who was martyred in the war, I received two to three pieces of his death proclamation and kept them at home; after war, I collected tens of thousands of ones. Some days when I did not have a place to keep them in my house, I never wanted to leave even a piece. "Today, these proclamations have been attached on the wall of a tent which attract tens of thousands of people annually. Hajj Mashallah Akhundi, who is now a servant of shrine of Ali ibn Musa al-Reza (AS), was the first narrator of the program. "Our bulwark was called the Bulwark of Tigers," he said, "because few evil friends with careless and disoriented appearance were there. I was involved in technical work before the war. We were voluntary soldiers from street and we had not received any military training. Someday, we were in a bulwark and weather was 50 degrees. We dug ground by our wisdom and we get water that it was salty but cold. We went into the water to be cold. Martyr Mohammad Hassan Nazar Nejad (Baba Nzar) asked why you put off your clothes. He asked a lot to know who ordered us to go into the water, and we were trying to prove that we had done that work ourselves. A day before, we were racing to open and close the guns, and when we wanted to gather and closed the guns, Martyr Mehdi Mirza'i (the commander of the Imam Mousa ibn Jaʿfar(AS) Brigade took the empty clip and replaced a full bin, and I also fired. At the same time, Mr. Nazar Nejad entered into the bulwark; the ballet passed through his hair and said angrily: "God damn you! You wanted to shoot me?" I said: "sir, where have you been so far? When did you come? We were racing, and this was your chance to be in danger."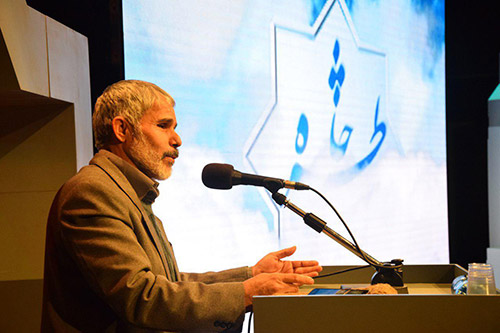 Valiollah Cheraghchi (the successor of Nasr 5th division and the first commanders of the Khorasan Corps) sent us with the martyr Mirza'i to the Iraqi mine fields. We went and got a capsule mine. We had not seen mines, we were just explained about its appearance. It was supposed to bring it to other military stations and units so that others comrades could see what Iraqis used in the war. We were in a high danger to bring that mine, because the Iraqis had come very near to us. We wanted to perform an autopsy on the mine before giving it to the commander. When I brought it inside the bulwark, I was asked: "What is this?" I replied:" it is mortar 60." I said it has been already planted, apparently it has just bought from Italy and nobody has seen it! As we have experience in technical works, we, eight people in the bulwark, tried to break it into some pieces by a pen and hammer from 9 to 11 o'clock. Some of our older comrades of, like Ali Amel, were praying outside the bulwark and were sure that we, eight people, would will be martyred soon! Now if I'm told to neutralize a mine, it takes at least twenty minutes to just think what I should do for the mine. But when God is supposed to keep one, the most dangerous things won't be affective to kill him/her. In that day, we couldn't open the main part of the mine. The comrades got tired and asked me to prepare tea for them. In the area where we were in, there were only rumbles, and there was no rock and cobblestone. One of the bricks, as we had, was taken by the warriors of another bulwark, and I thought myself that as the mine is not opened, it was better to use it to put under kettle! We always used to break our boxes and fired. I put a brick on one side and mine on the other side. In the middle of them I made fire and put the kettle on them. As the comrades have not drunk tea for a long time, and I was in charge of making tea, I told them I would make tea for five minutes. Now I made fire under the kettle; I went inside bulwark and as soon as I sat down on the floor, a loud bang was heard from the outside; everything went into the air! I told the comrades: "God damn you! We made the fire and Iraqis saw the smoke and shot us! Get up and leave the bulwark, they would fire on the bulwark. The place where I made the fire was four meters away from the bulwark. The comrades insisted that even if the sky falls down, we would want you to make tea. I went out of the bulwark and saw that there was no kettle! I returned to the bulwark and told the comrades that Iraqis had shot the kettle! The comrade responded: "Iraqis cannot shot a tank; so, how can shot a kettle!" Ahmad Malek Nejad was our leader of prayer, and whenever we began to argue with each other, he judged. He also came and looked and said, "It's shot exactly on the kettle." In short, the plan of meeting and tea was broken up, and close at noon, Mr. Vali sent us somebody to bring me to go him and deliver the mine. I gave him a piece of mine, I told him the story that we went three kilometers into Iraqi border and then put the mine under fire and Iraqis saw the smoke and shot the kettle. Mr. Vali also asked the story Mehdi Mirza'i, and he told the story again from the beginning how we went to the Iraqi border and it was possible to be captured by Iraqis; and we prayed. "Did you put the mines under the kettle?" Mr. Vali asked surprisingly. "We were beating it with a hammer from 9 to 11 in the morning, Mr. Vali. There was nothing happened." I said. Mr. Vali asked: "After that explosion, did Iraqis shot again?" I said: "No, before all Iraqi bullets, we usually hear whistle, but there was no whistle today! Mr. Vali said:" you have made fire and the mine became hot and exploded; the Iraqis didn't shot. If you open below gap of for one and half centimeters, the mine can be exploded, and if someone is standing within a 50 to 70 meters radius, he will be martyred even by explosion wave and all his internal capillaries will be torn apart. How does God help? What thing can be miracle? We heat the mine for two hours with our own hands, and even one centimeter of its gap was not opened, and the explosion did not occur. If the young believe in God and endure, God will help them, just as Daesh was destroyed today. Believing in God, night prayer, not oppression, charity, fairness and faith of youth and those voluntary soldiers (Basiji) got the victory against the powers."
The only one who knew what were we busy with?
The second narrator of two hundred and eighty sixth program of Night of Reminiscence of holy defense was one who joined to Art Center in 1367 and established the Office of Literature and the Arts of Resistance. Hedayat Allah Behbodi, his closest friend, has been named him a "Literate founder" and he has been named in recent years as "Supreme Face of the Islamic Revolutionary Art". Morteza Sarhangi, the Founder of the Literature and Art Resistance Department said:" When we came to Art Center 29 years ago, we had a folder in my hands, in which we wrote what we should do here. Before that, I was a war reporter in the Jomhuri Eslami (Islamic Republic) newspaper, I wanted to collect the memories of the war. We worked on a section of the memories of the Iraqi captives and we are still working on the memories of the Iraqi captives who are in Iran and we are dealing with them.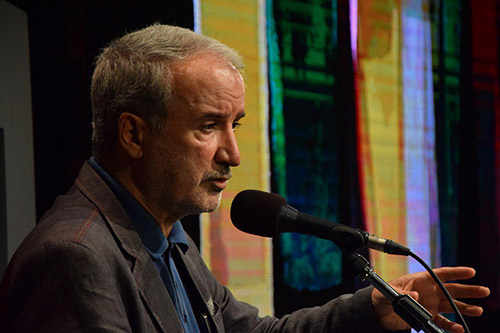 We had a lot of works; first of all, that we wanted to get the memories of the nights of war from them until children and adolescents have not been grown up. Dawood Ghaffar Zadegan and Mohammad Reza Bayrami worked hard in this way. There were a few sacks letters. We published seventeen volumes of series of books "Bombing Nights" which included comrade's memories.
The problem, as we had at first, was that the warriors did not write their own memoirs, and believed that there was something we did and it was over. Then we said that if they did not say anything about themselves, perhaps they would tell about their commanders. Perhaps our war is the only war in which commander is popular. If you read about other wars, you will see that the soldiers hates their commander because they believe he will kill me in the end. We held a memoir contest named "My Commander", which it also included two or three volumes of books. Another plan was the question: "Now, as the war is over, if you are going to the front, what you will do?" Three volumes of the book were published. Our last plan was to turn on a light and gather warriors tell own memoirs. We doubted whether this plan would be success or not and, on the other hand, we were inexperienced. Morteza Avini was only one who knew what we were doing in Art Center. We did not all of work alone, and the comrades of the 27th division of Prophet Mohammad (PBUH) helped us to record memoirs. I did not know whether the night of reminiscence program would be succeed or not. One day, Hedayatullah Rehabi and Alireza Kamari said that night of reminiscence was similar to night of poem, as well as it had literary dignity; it was decided to do this. In the third night of reminiscence, Morteza Avini came and talked. Martyr Avini said: "I have a friend named Mohammad Hussein Ghadami who is a reporter and can help you"; came and we talked with him. Mr. Ghadami is honestly doing this work for 25 years. Once, I was invited to Bosnia, and when we told the people of Bosnia that our soldiers used to gather in a meeting on the first Thursdays of each month and told their memories; they would not believe. If Bosnians want to write the memoirs of wartime, Hague Court summons them as war criminals. You do not have the right to write memoirs of war there. I brought a bilingual book from Bosnia to be translated here, but the crimes that ladies mentioned in the book caused me not to be published it at all. We took a trip to Russia. We went to war writers union in Moscow. There was a garden where all of us sitting in front of us were at the same age with our grandfathers. The head of the union was absence and he came for one hour late. When his scarf and hat was taken, he had lots of medal on his breast. He told us he had a heart problem and he was hospitalized and left for two hours from the hospital to come and see us. He said that the course of the war followed us and among his words he was named Mehran and Abadan. Finally, the chairman of the union said that this was a lesson for me, saying that Russia, without the literature of war, is just a vast territory and cannot be used at all. He said that he followed the events of Iraqi imposed war against Iran and he also mentioned Mehran and Abadan among his words. Finally, the head of union said that this was a lesson for me, and add that Russia, without the literature of war, is just a vast territory and cannot be used at all. They know their entire identity in the literature of their war."
When you go into bulwark and join in fighting forces…
The third narrator of two hundred and eighty sixth program of Night of Reminiscence of holy defense was Masoud Dehnamaki, writer and director. He said:" I recently published a book titled "Be a Man!", as it comes from its title, it is both humorous and sarcastic one, and has a different look. Perhaps one part of our problem is that we looked at the great angle in many memories of war; the axes, commanders, and the paths of war, but when you look into the bulwarks of the lower-ranking forces, you will find differences for what have been told. If some things are defined from mind or people from the bulwarks, they will be encountered with reactions and it will be said that these words are distorted. When I made the movie "Exited Soldiers" I heard that some letters were being collected against the film so that the film would not be displayed, while after the movie "Exited Soldiers" several books were printed, we just found out how much exited soldiers we had in the war and Everyone in one alley knew at least one person. Interestingly, many of the memories are good in the form of a book and writing, but when it turns into a movie, it will be encountered with reactions. He added: "My father was the gendarme of the king[1]'s regime" He was so loyal to his military oath so that when we were child, if the king's picture was showing on the television, we should stand and show military respect to the King; then, my father gave us money. My grandfather was one of mystics of Tabriz as people who were seeking healing, they went to visit him; he prayed and people would be cured. It was strange that he gave his daughter to a gendarme. My father spoke Persian, and he did not even know a Turkish word, and he had a wife (my mother) who did not even know a Persian word! Turkish was not allowed to be spoken at home. My grandfather named me Alireza; and my as father was the newfangled of the king's regime, did not accept my name and said that he should choose Massoud for my name. At that time my hands were full of calluses and there was a device that could burn them. My mother asked my dad to let her to see doctor, but my father did not accept such devices. His religious beliefs were, as the mother calls me, when he called the prayers loudly, it was at the end of the month and he did not have money, whenever he read softly, was in the middle of the month, and whenever he slowly read or even did not read, he was the first month and had money. The religious beliefs of my father, as my mother said me, was like that when he prayed loudly, it means it was at the end of the month and he did not have money, whenever he prayed softly, it means it was in the middle of the month, and whenever he prayed slowly or did not pray, it was the first month and had money.
One of his features was that, unlike other gendarmes, he never received bribe. We were tenants and when we came from Tabriz to Tehran, we had one floor house. It took twenty years to have two floors! Whenever my father received salary, he began to make wall and we were his workers. We were moving from a village to another village in Azerbaijan, and interestingly he became the commander of one of police stations in a city, but he exiled himself to a village, not to be aware of the revolution and not to be faced with people. Luckily, we were the tenants of the imam of the congregation of that village. Now, the gendarme, as he should be in charge of current situation, became tenant of the revolutionary Imam of the congregation! When the revolution was being won, the people wrote their slogans on the wall of our house, and the imam used to clean them in the morning that my father would not be upset. When they wanted to capture revolutionaries, my father tried to call home as soon as possible that officers wanted to come; the Imam of the congregation could conceal himself. When the revolution was overcome, the gendarmes were being captured everywhere; the Imam of the congregation get on an army jeep to bring us to school and my father to the police station where not to be aggressed by people. These contradictions are kind of drama, but I saw some of the guys say that Dehnamaki was cruel to holy defense and made film just about exceptions of war. I did not say that whole war was like this, I said that one person in a battalion was like this, on the one hand, exceptions are always seen.
The revolution was won and we came to Tehran. My father told me on the first day that: "make it clear, mosque or home? I replied: "mosque." He did not speak from the beginning the year 1357 or 1358 and did not give money me. My father said me: "Go and work and get your money! At that age, I was imitating Fakhr al-Din Hejazi. I was going from side to side to present lecture. I felt free to do this because my dad couldn't see me and I he didn't not know what I was doing. I was gone to a place to hold a lecture, I lost the text and I was forced to speak spontaneously. I went to school in the mornings and worked in a bakery in the afternoons to get money for my school. As I was making paste in the bakery, I saw people watching TV above my head. I also watched and find that, sadly my fortunes, it was showing the same ceremony I was in. I did not go home that night in the fear of my father and walked the alleys. Thank God that my uncle had seen the program and talked to my dad; and that night was passed well.
When we went school, there were all parties among students. When the Mojahedin-e Khalq Organization[2] started the armed conflict, those who were at a school began to argue with each other. I read Martyr Motahari and Shariati's books to be able to discuss with them. Even, I remember I repeat the word existentialism from home to school to use such words in the discussion. Someone who was responsible for political and ideological unit of the hypocrites in the east of Tehran was in third grade of our middle school and was so full of passion that he became responsible. When the armed war was begun, lots of killing taken place in front of the school. Once, after school, I came it out late and heard the sound of shotgun. I thought that the imam of the congregation a school was shot. I jumped into a small river of school with bags and clothes and hid myself in the fear of shooting, and when I raised my head, I saw that there was so much dust, and walls were also pierced a lot. They wanted to kill an eleven or twelve years-old child. I became tongue-tied and ran to the main mosque in neighborhood. When I arrived, I saw the staffs of the committee standing there. I told them the story, they did not believe and laughed. The next day, when I went to school, I saw that the head of hypocrites who was responsible for the political and ideological unit of the school, but there were not many of them; they were engaged in assassinations and killings on streets. After many years, I went to the frontage of war, and I didn't saw the head of hypocrites until 1365 and before the Karbala 5 operation. The battalions did not have enough forces, some people wanted to join another board, instead of telling that person to come battalions! The commander gave us vacation to go our mosques and invite people to come to the war. This is also one of the wonders of war that a minority fought to give survival chance to majority. In short, we came to the mosque and wanted others to come to the frontage of war. Everyone told me that you've gone to the war just for two days and now you're showing pomposity. I came out of that mosque by crying and went to the same mosque where I had gone there several years ago after shooting. When I arrived, I saw that the mosque is dark and someone is praying. When I looked at him, I realized that he was the head of the hypocrites in the east of Tehran. I asked others and they replied that he was responsible for the political and ideological unit, and tomorrow he would go to the war! I thought to myself that some of our operations were revealed by hypocrites what responsibility did he, as a hypocrite, have? I struggled with myself whether I should report or I believe him as a holy person and his mystical face and change? Finally, I accepted heart's words and believed his change. In the Karbala 5 operation, we arrived in Serah-e- Shahadat[3]. It was very hard days. After ten nights, we returned with about 9 people from about 70 or 80 people who were together in Hamza battalion. Because I was wounded several times, and I was also injured by the wave of explosion several times; I could not walk, I was walking and barely crawling on ground. I was gotten on in a car full of ammunition to come me back. That car broke down in the Serah-e-Marg[4]. A few balls fell next to our car. Suddenly a mortar fell down on the back of the car, and the car's bottom went into the air; the car was turned on and moved. We arrived the fish lake and then got on a boat. The planes were also bombing. Anyway, we arrived and took us on a bus to return to Tehran. When I got on the bus, I found some listening to Googoosh songs back of the bus; others were singing mournful dirge. I came to the front of the bus and saw two people sitting together and one of them is talking with a radio. Someone told me that those are persons injured by wave of bomb, then he took my hand and said: "let's go on to our bulwark! He was also a waved one. In short, we were arrived on a fourteen-hour road from Andimeshk to Tehran for eight hours. Actually, I was afraid in the bus more than death in Serah-e-Marg! When I arrived to my alley, I saw the same death proclamation of the same comrade as he was responsible for political and ideological unit of the hypocrites in east of Tehran. He was martyred in Karbala 5 operations."
At two hundred and eighty-sixth Night of Reminiscence of the sacred defense, a piece of the documentary "The monopoly of the heirs" about Martyr Morteza Avini were shown. This documentary shows who he was and how he changed himself and eventually what kind of personality he has. In this program, Night of Mourning, Mohammad Ali Shabani, the director of this documentary was appreciated. "I want to mention three loved ones who have had a great impact in my life," said Shabani. The first one was Mohammad Reza Aghasi, who I read his declamations at the time of my childhood, and I gained a relative reputation by them, and I always feared that these performances would be seen by Mr. Aghasi. The second person was Mr. Mohammad Hussein Ghadami who did me a favor and invited me to Night Reminiscence. I was a child at that time, when I attended in Night Reminiscence and read declamation; I stood in front of the tribune to be seen by audience. The third person was Morteza Avini who has right upon current generation. "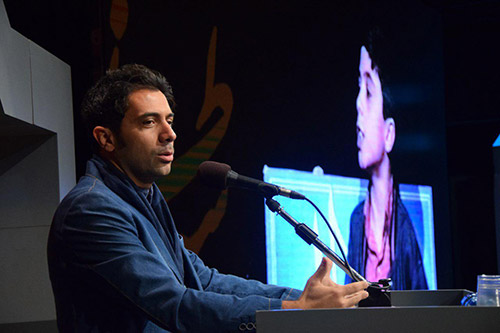 Two hundred and eighty-sixth program of the night of reminiscence was held under efforts of Center for Cultural Research and Studies of Culture and Literature Stability, and Office of Literature and Art of Resistance at Sureh hall of Art Center in the Thursday's evening on Azar 2nd 1396 (2017- November- 23). The next Night of Reminiscence will be held on 7 Day 1396 (2017- December- 28).
Number of Visits: 698