Memoirs of Marzieh Hadidchi (Part 12)
2017-10-10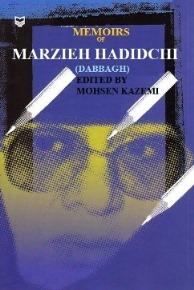 Memoirs of Marzieh Hadidchi (Dabbagh)
Edited by: Mohsen Kazemi
Tehran, Sooreh Mehr Publications Company
‎2002 (Persian Version)‎
Translated by: Zahra Hosseinian
---
Continue to study
I should continue my study. After Ayatollah Saeedi's martyrdom, I found a teacher to start my study. The debate meetings were held at teacher's house. After a few sessions, I felt that he taught reluctantly. One day, I went to his house at 10 am as usual and when I knocked the door his wife opened the door and told me. "He says no much longer he teach you." I asked, 'why? He should tell me the reason that why he can't teach me. I was not a dull and confused student who was not able to understand the material or to bother him. I did my best in and he only answered my questions and cleared my doubts. If I failed, he should let me know, and if he himself don't have enough time, should specify and introduce another teacher as an alternative. I can't stop my study.'
I discussed so much that finally he came by the door" I told him "Sir, if I had made any mistake, you should ask me to correct it." He said, "No, to be honest, since you've come here to be taught, my wife insists me that she also wants to study, while I don't like it. It would be better she is busy doing housework and raising the children. She doesn't need to study... "
It was enough for me to avoid being his student and seek another teacher because of his fossilized and reactionary attitude. After that, I participated in discussion meetings of Shahid Seyyed Mojtaba Salehi Khansari.
Communication with academic centers
In addition to these activities, I, with the help of my husband's nephews, Araqchees, Gheytanees, and Sajjadees, who were students of one of Tehran universities[1], could make relationships with fighting students of Universities of Science and Industry, Aria Mehr (now is Sharif University of Technology) and National University (now is Shahid Beheshti); and we held some joint meetings. Also, with the help of these students, we duplicated and distributed a lot of leaflets in universities, as well as establishing some bases and centers and organizing activities in the north of the country (Tonekabon), south (Aghajari) and west (Hamedan). We took measures to stop these centers to be reconnoitered. One of these measures was that the relationship with the members in these bases was organizational, that is everyone had relationship only with their superior in ranking, who knew him under code and pseudonym. The members of a same base, of course, knew each other, but had no connection with the other group; and only one of them could relate with other groups.
Due to the plurality of activities, a number of members were arrested; Part of that was because of SAVAK agent's intelligence. But, thanks God, did not harm the because of implementing these measures no other group was harmed.
A short trip to England
My only son, Muhammad, had heart and respiratory disease those years. Doctors were uncertain about his treatment in Iran and recommended traveling to Europe and being treated outside the country.
Nothing was as important as Mohammed's treatment then, and we should take him abroad. But as we had financial problems, it seemed impossible for us. We shared our problem with our friends in bazaar branch of organization and asked them for consultation and help. As soon as they were informed, collected an amount of money and gave it to us without any terms and conditions. After negotiating with my husband, it was decided that I went with Mohammad.
Travel arrangements were made very simple and easy. Necessary co-ordinations for determining the hospital and accommodation in England even had been done by our friends in bazaar branch. When we arrived in England, we went straight to the hospital. Doctors and the hospital staff quickly began Mohammad's treatment. I also regularly prayed and asked God to heal my son. The treatments were successfully completed, thanks God.
While Mohammed was in hospital, I was able to get information about the situation and get acquainted with the Islamic Associations Union of students in Europe and USA. My information and evaluations of this trip had their uses in the near future.
Anyway, I returned to Iran after the treatment of Muhammad.
The Invasion of SAVAK Officers to the House
In 1972, we decided to increase the number of our bases and safe houses, and recruit more people. So, we had to examine many ways in this regards. One of the best ways was to acquaint a Muslim boy with a Muslim girl and encourage them to get marry. After each marriage, a house was provided for fighters as a base. Two of my daughters married with the same policy at the age of thirteen or fourteen. We had a legal prohibition, of course, for the marriage of my two daughters, because they were very young; therefore, we got marriage permit from court under another excuses. For these marriages, in fact, we provided financial assistance and facilities.
In 1973, the wedding ceremony of one of them, Sadegh Sajadi, who was my husband's nephew, was held in our house. The next day, as usual, I went at the door to put garbage-can out. Somebody stepped on the door frame, as I opened the door. "What?!" I said. He asked me if such man is here. I replied: "suppose he is here, what it has to do with you?" He said, "You'll get it later, open the door and let us to go in!" I realized that he was not alone and I guessed that they should be SAVAK officers. First I panicked, but quickly controlled myself and pretended that I know nothing and cried out, "My daughters are asleep and they wear no hijab. So, you can't get in. Who are you? What the hell are you doing?" They were afraid that my laud voice will catch others attention. While they had become a little embarrassed and looked at halfway windows and doors in the alley, they said: "ok, don't kick up a racket. Where have you get your daughters to sleep? Go and cover their head." Because I didn't want they follow me, I said," The girls are asleep downstairs; you can go upstairs." Hearing this, they entered the house after me and some of them stayed out.
I quickly went downstairs room and gathered existed documents in the house and hide them. I put some of Imam's leaflets at the back of drawers of the closet and concealed several volumes of Velayat-e Faqih inside a pillow. I had an old sister-in-law, whom I looked after in our home. I placed the pillow under her head. I carried a few written papers and tapes into bathroom and put them between our dirty clothes which looked unpleasant. Then I topped an inverted basin with them.
As I had made a loud noise by door, I expected my husband's nephews, who were in the upstairs room, to hide or escape. But, unfortunately, they had neglected and two of them were arrested by the officers. Therefore, the situation of our house became complicated. When the officers took them out of the house blindfolded, they radioed that the two preys have been trapped.
Meanwhile, the officers neglected the young brother of bridegroom. I took advantage of their negligence and gave him a chador and sat him down among my girls. Later on, the officers began to search and ransack our properties. They messed up everywhere. My sister-in-law talked steadily and cried out: "arrest me!" And they said, "Sleep old woman! Sleep!" I made sure the books were safe.
I was very anxious and worried about the leaflets when they were pulling out the drawers of closet and threw out children's clothes. They did not find anything in drawers. They did not look even the back of it, so I was a load off my mind about the leaflets too.
In the kitchen, they made a mess and as a result, sugar and salt, peas and beans, and all the spices and legumes mixed together. I knew there was nothing there, but when they entered bathroom, my heart throbbed fast. An officer showed the basket of dirty clothes and said: "Take the basin!" I said: "There is nothing here. They are only dirty clothes." his curiosity arose and he took the basin when saw my protest. I said: "You are man! Your honor isn't harmed! These are just my daughters' clothes." Hearing this and seeing the sight of dirty clothes, they came out and I breathed a sigh of relief.
To be continued…
---
[1]. Araqchees: one of them was electronic engineering student and the other one was civil engineering student at the University of Science and Technology. Gheytanees: one of them was civil engineering student and another one was electrical engineering. And Sajjadees: one of them was student and the other one was economist student.
Number of Visits: 563