Memoirs of Marzieh Hadidchi (Part 2)
2017-08-01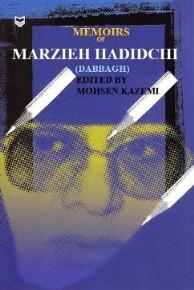 Memoirs of Marzieh Hadidchi (Dabbagh)
Edited by: Mohsen Kazemi
Tehran, Sooreh Mehr Publications Company
‎2002 (Persian Version)‎
Translated by: Zahra Hosseinian
---
Foreword
Marzieh Hadidchi was born in Hamedan in 1939 and grew up in a religious and cultural family. She started her studying in Maktab (a school with an old- fashioned method of education in Islamic countries) and in learning the Qur'an and Nahj al-Balaghah, she got much benefit from her father's knowledge.
In 1954, she got married to Muhammad Hasan Dabbagh and it was the beginning of her life transformations. In the early days of her marriage, she immigrated to Tehran following her husband. In Tehran, she could continue her religious studies up to the level of Sharhe Lomee (studying a book consists of the most significant topics of Islamic jurisprudence) and enjoy the presence of masters such as the late Haj Agha Kamal Mortazavi, Haj Sheikh Ali Khansari, martyr Ayatollah Mohammad Reza Saeedi, and martyr Seyyed Mojtaba Salehi Khansari. While she was a mother of eight children, Mrs. Dabbagh pursued her studying and political activities. Mrs. Dabbagh's political activities began with distribution of print copy of Imam Khomeini's speeches in 1961-1962 and increased by joining an organization which was led by martyr Saeedi in Tehran. During this period she also cooperated with combatant students of Tehran University, National University (now is Shahid Beheshti), Aria Mehr University (now is Sharif University of Technology) and University of Science and Technology.
After Saeedi's martyrdom in 1970, Hadidchi redoubled her fight and agitation against the Shah's regime, and eventually was arrested in 1973 by SAVAK. She, along with her daughter, tolerated the most severe forms of tortures in Joint Committee so that got sick seriously; but when there was no hope for her survival, she was released from prison, while her daughter (Rezvanah) was still in prison.
After release from prison, Dabbagh had an operation and survived; and after a few months, she was re-arrested and imprisoned. In this period of imprisonment, she came to confront Marxist groups ideologically and gathered Muslim women prisoners around her. In 1974, Dabbagh went abroad to continue her activities and lived away from home until the victory of the Islamic Revolution. She trained combating and guerrilla skills at military bases located on the Lebanon-Syria border. Under the supervision of Shahid Mohammad Montazeri, she cooperated with combatant clergy (Ulama) group outside the country. The base of this group's activities was in Lebanon and Syria and, because of the group's missions and plans, Mrs. Dabbagh traveled to various countries, including Saudi Arabia, England, France and Iraq. In abroad she had an active participation in many movements and activities of combatants, such as rallies, demonstrations and strikes.
After Imam Khomeini's exile to Paris in 1978, Dabbagh joined to his supporters ​​and took the responsibility of duties of Imam's family (such as cooking, dishwashing …), so precious moments were created for her.
Outside the country, Marzieh Hadidchi was known as Sister Dabbagh, Sister Zinat Ahmadi Neeli, and Sister Tahereh and now she is known as Tahereh Dabbagh. After the victory of the Islamic Revolution, Tahereh Dabbagh returned to the country and was given charge of many affairs, including commanding of Hamedan army, women's Basij; and also, she was representative of Tehran's and Hamedan's people in the Islamic Consultative Assembly for three times. In addition, she taught at the University of Science and Technology and Shahid Motahari College, and at the end she was vice chairman of Islamic Republic's Women association.
To be continued...
Number of Visits: 563