36 years were passed...
A Memory of June 1981
Faezeh Sasanikhah
Translated by Ruhollah Golmoradi
2017-07-12
According to Oral History Website of Iran, ceremony of 36th anniversary of tragedy of June 28, 1981 (the 7th of Tir 1360 (SH)) and martyrdom of Ayatollah Seyyed Mohammad Hosseini Beheshti and a group of Islamic Revolutionary helpers was held in memorial place of the martyrs of June 28, 1981 in Cultural Institute of Shohadaye Hafte Tir, which is located in Sarcheshmeh intersection of Tehran, before a group of the martyr's families of the tragedy, national officials and people in the evening of Wednesday, June 28, 2017.
The ceremony was started by chanting verses of the Holy Quran and playing anthem of Islamic Republic of Iran and was continued with poetry and live performance of two revolutionary songs by adolescents. Then Amin Derakhshan, as always, announced name of the martyrs of tragedy of the June 28 one by one in commemoration of them.
The SAVAK officers had attacked our house many times
After that, Mrs. Eslami, daughter of martyr Haj Mohammad Sadegh Eslami, known as Haj Mohammad Sadegh Eslami Gilani, son of Sheikh Bagher Eslami, came to the podium and stated her memories about her father. "Insecurity was very evident in the reign of the Shah", Mrs. Eslami said. There was no security in ceremonies, streets and alleys and even houses. Many times SAVAK raided our house and made it insecure. Suddenly they knocked the door and armored muscular men entered the house. They checked everywhere and disarranged everything. Even once at home, a lot of our relatives were our guest that SAVAK raided the house, rummaged the house completely and arrested men in the house and even the guests and imprisoned them."
She continued, "During reign of Shah, they had deprived all believers of freedom. Helped by God and under powerful leadership of Imam Khomeini (RA), and participation and consciousness of Iranian people, the Islamic Revolution became victorious and security was established. This revolution and freedom were not favorable to America and Israel. Each day they organized a new conspiracy and a special way against the Islamic Republic. From attacks on borders of the country to Tabas event, special coups and penetration in various organizations, creating rumors and assassination of officials and leadership of various groups such as Komala, Fadaiyan-e-Khalq, Mojahedin-e Khalq. The year 1360 (SH) was a turbulent year. Monafeqin (hypocrites) sprayed people's face with acid and pepper. They knocked a door and fired the landlord immediately. They assassinated shopkeeper of a neighborhood because he had beard. They killed Friday Prayer Imams, put explosive bags in buses, installed explosive materials in passages, and even on the day of June 27 assassinated Supreme Leader of the Revolution, Ayatollah Khamenei who was president of the time, by exploding a cassette recorder against him. Through that explosion and the 7th of Tir blasting of Islamic Republic Party Hall, as they thought, they wanted to destroy the revolution. Mohammad Reza Kolahi served in Islamic Republic Party for months with a hypocrisy way in order to execute his evil plan."
That day...
Offspring of martyr Eslami then pointed out the seventh day of Tir and his father's martyrdom and said: "That day my father was in a special hurry, he seemed want to go out for something important. He talked a few words with my brother, who was representative of prosecutor's office in Security Council, through the room window about dismissal of Bani-Sadr and the failed assassination of Ayatollah Khamenei, who had been taken place last day. I remember that he told my brother: "Follow this assassination and disturbances. Given the dismissal of Bani Sadr and scandal of Monafeqin, America and its puppets will not cease their measure about this nation. Take care very seriously."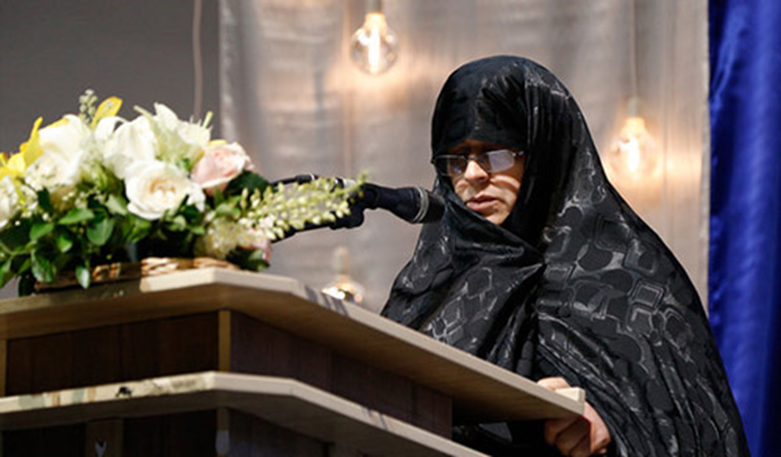 Then he paid a special attention to my younger sister, who was then six months old. He wanted to attract her attention. Then he left home in order to attend in meeting of Islamic Republic Party. After the meeting, Martyr Dr. Beheshti entered courtyard of Islamic Republic Party and prayed of Maghrib and Isha prayers congregationally. My dad also imitated him. After prayer, he was doing subsequent actions of the prayer that Mohammad Reza Kolahi, doer of the blast, came near him and said: "Why do you sit? Why do not you go to the hall? "My father said," I'm doing subsequent actions of the prayer." Kolahi said: "You invited people and are host, then sitting here and are invocating God? Attending in the meeting is more Fard. Go there as soon as possible! "My father entered the meeting room. Seemingly Kolahi encouraged several other martyrs to go to the hall with the same words in order to operate his plan."
A great catastrophe was occurred
He then pointed out the moment of hearing sound of blast at the site of Islamic Republic Party and stated: "We were having dinner that night when suddenly a terrible sound was heard. Everybody was worried about where the sound was from and what was happened? My brother prepared quickly and went out of the house. He found out that the sound was form the side of the party and according to his knowledge of there he thought maybe a coup was taking place there. Quickly he called deceased Ghadirian, his commander, and asked his command. The late Ghadirian said: "Call all your own forces from all around the city and be ready. They must be careful about everything. You yourself go toward the party for help and necessary measures." My brother narrated, when we went to the party I saw what a great catastrophe had been happened! Due to the fact that the explosive materials were installed professionally and ceiling of the building had no column, the ceiling was in diameter with half a meter and heavy, so it had been fallen fully on the audience of the meeting. Debris was as much as heavy and hard that even crane trucks could not lift it. The cranes once lifted up the debris once and they again fell on the ground. The cranes couldn't do anything. People inevitably replace soils with their shovels and picks and their hands, and found the martyrs one by one. It was a very grind. Both digging soils which caused bleeding the people's fingers, and discovery the martyrs who were all compassionates of the revolution were unfortunate and caused sorrow. Hearing moan and asking for help by wounded people under the debris worried us more, and we wanted to bring them out of the debris and took them to hospital sooner."
We prayed more for healthiness of Ayatollah Beheshti
Mrs. Eslami described atmosphere of the house in those moments and said: "We were very worried and distressed at home. Because, on the one hand, we thought there might be a coup d'etat and my brothers were not at home, and on the other hand, Monafeqin had said we would mob houses, and they had created fear and horror. We thought it was better not to stay at home alone and we went to house of one of relatives who were near us and were awake to the morning and were praising. We asked God this great damage don't harm the revolution. We prayed a lot for Ayatollah Beheshti to be alive.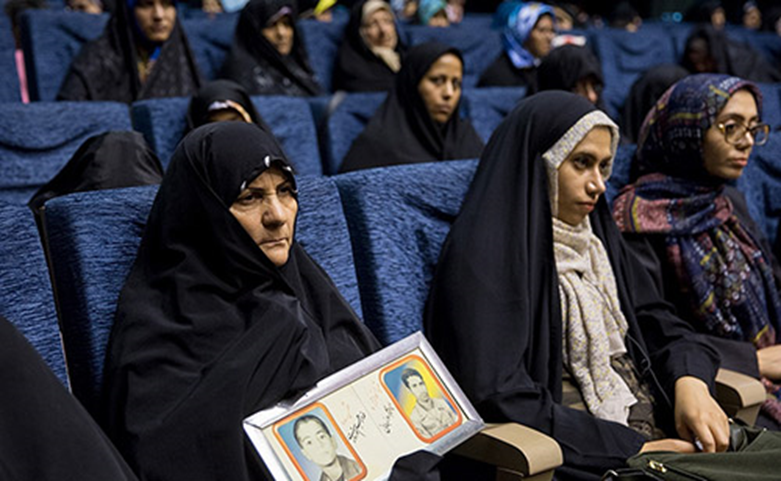 It was dawn that my brothers came. We all gathered them and asked about people of the party. We asked who were died a martyr? We asked them about Ayatollah Beheshti and my father. My brothers said: "We do not know. Faces were not clear due to explosion and debris, but some were alive and transferred them to the hospital."
He added, "At 8:00 a.m. names of the martyrs were announced by radio. Names that were reading our sadness was revealed: martyrs Beheshti, Haghani, Tabataba'i, Shahovi and ... martyr names were announced one by one. It was very hard and tragic. We waited for my father's martyrdom both before Islamic Revolution and during reign of Shah, and after the revolution. After victory of the revolution, MKO and Furqan Group threatened him to assassination, but that day, the incident was very difficult. We were all crying and upset, but my right-minded mother that always struggled alongside my dad and was engaged, controlled the situation and caused the heavy catastrophe to be endured through her guidance. This time also, despite massive scale of the disaster and loss of seventy-three martyrs, gunshotshot of enemies of the revolution was missed, and Islamic Consultative Assembly was held that day by wounded of the event and continued to work."
Ceremony of 36th anniversary of disaster of June 28, 1981 and Martyrdom of Ayatollah Seyyed Mohammad Hosseini Beheshti and a group of Islamic Revolutionary Associates, was finished by speech of Hojatoleslam Val-Moslemin Mohammad-Hassan Aboutorabi Fard, former representative of Islamic Consultative Assembly, on the verse "those who said: 'Allah is Our Lord,' and have then gone straight[1]" and duty of associates of Islamic Revolution.
---
[1] Sura 41: FUSSILAT, verse 30
Number of Visits: 693