The 1395(SH) Last Memory Night Was Held
Detection, Diving and Portable Transceivers That We Needed
277th night Memory
2017-03-11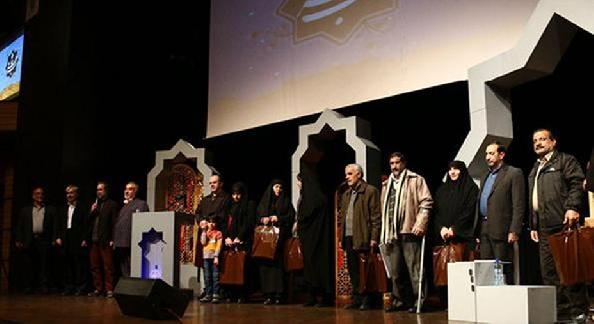 According to Iran's oral history website in, 277th meeting of series of memory night was held in Sooreh Hall of Hozeh Honari in the evening February 23, 2017. In the meeting, Mostafa Karimpanah, Ahmad Qasemibayan and Reza Safarzadeh expressed their memories of Operation Dawn-8 and reviewed days of Sacred Defense.
First images of the operation were showed, photos that had not been published in any media. Members of Army 10 of Seyed Al-Shohada had brought the images.
Five Months and 25 Days
Mostafa Karimpanah, was first memory narrator in 277th memory night. He said: "Operation Dawn-8 lasted five months and 25 days for the guys of the operation detection. Exactly it was third day of Muharram in a summer afternoon that Haj Ahmad Eraqi gathered our guys in garrison Dokuhe and gave us general information on the operational region. He pointed out more that the operational area is in the west. He called about two or three of the guys, I was one of them, and asked us to prepare and go. We put things such as tent, nylon and heating tools in the car. Because they had said fall and winter are coming and at the other hand, west fronts are very cold and we should have enough supplies. We moved from Dokuhe toward west, it was half an hour before Adzan that Haj Ahmad stopped the car in excuse for prayer, we asked him his reason for the sooner stopping, he answered "as if we have launch and have a rest, it would also be time of prayer". After the prayer Haj Ahmed said: "I have a work to do in south and we should return south." At the time I was doubtful about that the operation would be in west, so I realized that it had been for regarding protection and the guys see Haj Ahmed and his companions are moving towards west. We went toward west till sunset and then redirected and went toward south. We went station of martyr Habibolahi and there martyrs Gholamreza Kianpour, Ali Delhonar and Nasser Davari joined us. Of the group that moved, I'm only alive person and others receipt sublime rank of martyrdom. When we approached Khorramshahr we found out that the area region is nearby. There we were searching for a house to reside in it, Sepah guys said that we must find householder and ask him to let us use the house. After researching we found out that employees are still in the city. We went Water Bureau and got house key of one of its employee, it was accidently was very near our intended path.
Ali Delhonar and I went looking for the house. Haj Ahmed sent every team for doing a task, himself and Haj Gholam who were in fact of the officials went for coordination with the army. We, who were about in age of a soldier, wore army soldier uniforms that Haj Ahmad had already bought for us. We had been introduced to the Army as Sepah soldiers. Haj Ahmad and Haj Gholam wanted us as soldiers to serve in guard part for the defense lines, the army agreed too."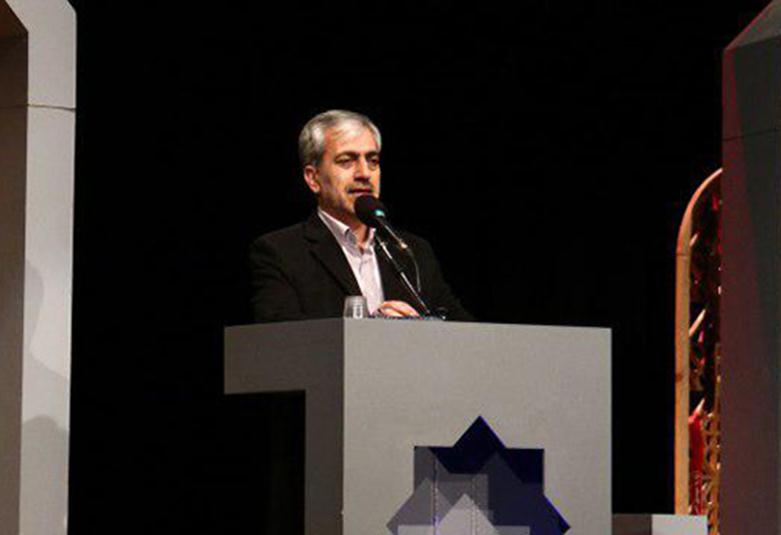 Then Karimpanah explaned about Arvand Rud: "in part of Arvand that we worked width of the river was about 800 meters and its depth 15 to 30 meters. There is an island, in front of point where Karun pours into Arvand Rud. Length of the island is 8 km and its width is 800 meters. End of the island became tapering. Behind the island, there are large and small Om al-Babi Island islands. Om Al-Rasas Island measurement is ​​almost 3.5 Km that was our Brigade target, and it had been entrusted to us to implement operate in it. We did not have information about tides and water movement and did not know how to operate there. A day Ali Delhonar, Isa Korei, Naser Davari and I went next to Karun to try that can we swim in it or not? On the one hand, we tied a rope around waist of Ali Delhonar and the other side around trunk of a palm. Ali went into the water and when he found out that could not swim, we pulled him out quickly. Water, sometimes moved uphill and sometimes was stagnant, and we did not have any knowledge about it. We gradually started to collect information and our problem was that we could not investigate or ask question, we were quite limited and even didn't allow go from Khorramshahr to Ahwaz or Abadan. A team that had stationed in garrison martyr Habibolahi before us, had sworn and sworn by Quran to secure guardianship and not to leave the garrison till end of the operation; when we went, they also wanted us that if it is required to swear and we also promised to be careful.
We couldn't measure tides next to Arvand Rud, so we started to measure it on a Chinese ship that had been sunk in Ervand and just its prow was out of water. We went during night in darkness to the ship that was in the middle of Arvand, stayed there for 24 hours and then changed our shift. We made a notebook and in each quarter, measured tides of the water.
We were busy in preparatory works about a month, such as creating an observation post in order to guarding. Army had several observation posts, but we needed to have too. There was a crane next to the quay that unloaded ship loads before the war; secretly we had made a place on its arm, end of the crane tail, to sit there and guard. It was a good place, but it involved that we fully consider guardianship. In night darkness, one climbed and came down next night and then another replaced him. In fact, every 24 hours, one person guarded there. Our Army friends were totally unaware of these measures. Later there was a happen and then we were off for three days. I moved Tehran and all the three days were searching for geographical books next to Tehran University to find information about the tide. After a three-day search, I could find three books and came back Khorramshahr and get good information through studying them.
Khorramshahr's customs quay had columns that had gone into the water and they were a good place for that connecting them a thing to measure tides. I found white and colored sticks in carpentry workshop and marked them with a marker and began recording tides. The minimum and maximum tides of Arvand were 370 cm and fortunately the sticks were 5 meters high. I could slightly complement my information. I knew what time is exactly low tide, and when is high tide, at what time the water is stagnant, what time is going up and when it has a high speed which may pull any dive. At the same time, the guys had started diving exercises. One night after practice, Haj Gholam wanted the guys to go 10 km against the current to become more ready for detecting. Going 10 km against the current is very hard, so the guys wanted me, whom was old friend of Haj Gholam, to dissuade him. When I talked about the subject with Haj Gholam , he realized that it is the guys request and answered till they are alive to swim and when they would die, they are not responsible because the dead is not obliged! The night, after dinner and relaxing, we went a place next to Karun, where we always practiced there. We took our diving suits and prepared to do this exercise. We took a rope and it was decided that all get the rope that if anyone became bored to be hanged on the rope in order to not be separated each other; finally we couldn't swim 10 Km and after swimming about 4 km, we realized, through seeing constantly a glimmer light next to Karun, that were nearly fixed, so we came back.
Other troops had joined us and we were stationed in three locations; my duty was to write time of all teams move on a piece of paper and when the distributer food car arrived, I gave the papers the driver to give it the guys. For example, I wrote when you can move and what time you should come back. Detection mission almost started at the time and then it was required the guys to see back of the island too and if I want to describe the path, I should say we had to enter Arvand from opposite of Karun, went 3 km toward north against the current, our dive had to round the island and went back of the island to reach the bridge, he came back 4 km for detecting the bridge and again swam the path; totally he had to swam about 8 km to reach and 8 km too to come back. To doing this the timing had to be set suitable and properly in order to use stagnant water on time, since water is moving in the opposite direction, it would be applied the best way, and we almost knew the timing."
In continuance he added: "it took about 5 months and 25 days to detect details as we named each Iraqis who saw every day. The detection was detailed as we recognized all palm trees and trenches; in fact, the detection was applied in the smallest issues of the operation as well. Sometimes some people think that accidently and reasonless a place was selected and it was occupied without any hassle; I will refer to a small part of the difficulties. Our warriors were diving and our Army friends, who we lived with them every day, hadn't any information about our measures. A night, when one of the guys was supposed to go diving and go into the water for detecting, it was very possible that the army friends to notify the measure, then half an hour before the diver left, two people went before guards who our divers wanted across among them, and amused them through talking and joking and because they knew exact time that the diver went into the water, after that they came back to their trench and again in the exact time of the diver coming back, they approached Army troops for amusing them in order to the diver go out of the water and distance there. The delicate measure was done continuously; moreover hiding wet diving suit and watering the diver hugger-mugger was a difficult act and it should be written a book for each of the stories. As we and our Army friends were in one trench, were peers and close friends, hiding clothes, watching and all detection measures that lasted 5 months and 25 days, was very unbearable. Even one time because of an accident, Army friends sent martyrs Delhonar and Davari to prison, but before arresting were pardoned through mediation and returned.
After a long period of detection for doing the operation, we were very worried and the concern was much more for intelligence forces. Worry about whether can the guys really across this compact line? The route that water was only 3 to 4 meters away from enemy trenches. When a diver wanted to come out of the water, he was just a few meters away from Iraqi trenches. The concerns were more for our guys.
One night, before the operation, we had gathered and were very worried about result of the operation that our dear friend Haj Aliagha Torabi said: "I had done Al-Istekharah (consulting Quran at random in order to decide one's procedure) and it showed the verse: "Then We revealed to Moses: 'Strike the sea with your staff', so it divided and each part was as a mighty mount." at that moment, the guys got relaxed and all got rid of the anxiety. As it poured cold water on a fire. Next night, in fact the operation night, our forces were divided into two groups; one group went along with divers and another was teams that went along battalions. We determined a place for saying goodbye before the operation. Usually in times of Salat al-jama'ah someone who was older or veteran was chaplain. That night martyr Jalal Tavakkoli was for the first time chaplain and when he approached Qunut, he wept as much as and prayed the God martyrdom that his sobs would not allow him to continue his praying. Jalal Tavakkoli and Mohammad Porgane were first martyrs of Om Al-Rasas."
Karimpanah then described part of Operation Dawn-8: "After we entered Al-Faw, they gave us territory of Salt Lake area that later we operated defense there. Salt Lake was a vast lake that sea water poured in it and steamed in the summer and salt was deposited. Our brigade was on part of the lake. Battalion Ali-Asghar, that its commander was Hossein Eskandarloo, engaged in the operation and operated there. It moved after Iraq operation and wanted to form a defensive line in front of us. Two of our intelligence guys were amputated their legs, Haj Ahmad Iraqi, intelligence officer, and Jafar Hagh. A night, the current commander of the brigade, Haj Yaddolah Kalhor asked us to go occupied positions by the enemy and to detect there exactly and determine closely where are there and how is situation. They also had asked the destruction guys to be ready. Due to being several day in the region we were tired and at the other hand because of raining in the region, the area was marsh as we were bogged knee-deep in slurry. In the situation, it was impossible for any vehicle to move and these factors caused going and detecting occupied positions by the enemy to be hard. We were four, I, Jafar Hagh, Nasser Davari and martyr Jariri had been obliged to do it. All of them died a martyr. It was decided among us, a two-man team go to detecting and a two-man team to watching. It was supposed I go to detection and I did not want Jafar, because his leg had been amputated, to come with me. I volunteered to go alone, but Jafar insisted that to come and I finally accepted. In the swamp we walked a little, but Jafar dropped behind; he had a good stamina, but his artificial leg was bogged and peeled. I asked him several time to sit there so that I go and come back, because the path was long and I had to first approach ourselves front and then moved toward the enemy front. Even it was very far from our front, but he did not accept, finally Jafar hiked his trousers up above his knees and loosened his artificial leg's strap. In every step, he extracted with his hands his artificial leg from mud and took a step forward. We had to go about 9 km despite the difficulties with Jafar to detecting enemy positions. In short, with all difficulties, we did our task and delivered the report. Next morning, when I entered trench, I felt Jafar concealed me something and veiled himself by blanket; first I thought who was wounded or was struck by a quiver, but when insistently I blanket I saw the amputated leg was very infected due to chemical material and was bleeding and before my arrival, Jafar was bandaging his leg and cleaning the artificial leg. Last day, Jafar had walked with me 8 km in the swamp and returned by the leg. Jafar died a martyr in Operation Karbala-1 a few months later; Haj Ahmad Eraqi in Karbala-5, Ali Delhonar in Fakkeh and Isa Korei in Dawn-4. Naser Davari, concurrent with the operation, was wounded in Haj Omran and due to chemical complications went Germany for operating and curing and died a martyr there.
The team that I first started detection with it, all of its members died a martyr and it was destined that I would come here and would narrate short part of story of the great men for you. For 5 months and 25 days period of detection and 73 days in Al-Faw, we need more Friends to come and narrate events of the the operation and then record them."
Whether This Side of the Beach or That Side
Ahmad Qasemibayan was second memory narrator of the meeting; he began his speech by saying: "our dear brother, Mr. Karimpanah said about operation in Om Al-Rasas and I also try to follow the story from Om Al-Rasas to Al-Faw. Necessities of diving operation were practicing in water or swimming in river to be enough prepared and ready. The operation was a hard operation and required high physical strength, and it was not possible unless the guys had to practice in water. First the guys were taught swimming and next step was being familiar with diving suits, from wearing the clothes to work with it in water. To improve muscle, they wore diving fins, which are the same flippers, and swam in water. In addition, the guys in order to improve their body power had to mud walking and go in mud that was to their waists and or sometime sit in a boat and rowed against the current. The guys worked day and night in cold water in cold season.
Night of Operation Om Al-Rasas we stationed in trenches and the guys began to chant and pray. Sardar Khademolhosseini had stated that silence is very important in the operation and in fact being quiet have the first and last word, because the enemy was close us and our noise was passed easily at the surface of water. The night, after the guys praying and chanting, I was in trench and saw clouds came and a breeze blew and moved canebrake and caused the full silence somehow noisy and if there some noise of the guys, wind covered it and in my opinion it was because of the guys chant and God's favor. Then we had to enter water in groups with five or six people. I was in charge of the group. Diving suits and flipper were ready. They guys, before going, did night prayer in a booth and resorted; then they were preparing in darkness. I had to talk with the guys and expressed some points. I lost my flippers. The event was very hard for me because I was very interested in participate in the operation and at the other hand, they had obliged me that when I arrived other side of river, to guide amphibious groups who don't have diving suits and go by boat from canal to reach depth of the island. They also gave us ship shoes that I had worn them and was looking for my flippers. I was searching scrambling under feet of the fighters and my hand was hit ammunition cans several times and made a bang. Because of emphasis on silence, after each bang the fighters kick my side to not create noise and they didn't know that I was their group head. When the guys were ready to go I looked around but did not find my flippers.
Usually when water moves from one side, cut one side of a river and makes it deep and the other side coastal. The location that we were, water had been cut and we did not know it. We had great Portable Transceiver s that had been installed on our belts. I thought my God, what should I do? Diving suits hold me up, but with guns and ammunition you will be pulled down. The issues were in my mind and finally told sadly the five members of my group that you go. I was looking for around my flippers that suddenly I saw a fellow. I asked, "What do you do?" He said, "Cooperation", after some persistence and explaining about my responsibility in other side of water I got my flippers, but the flippers were galosh type that didn't have string. When I wore them they were very good and were pretty fitted on my feet. A Finn that I myself had, I took him two too, so I installed one of them on my diving belt. As soon as I got into water suddenly I was dragged down into depth. The Portable Transceiver was also waterproof and was installed on my waist and I had covered it with plastic too. After a short time I approached the guys and got each other back in order not to be separated and go to the passage that we want to go.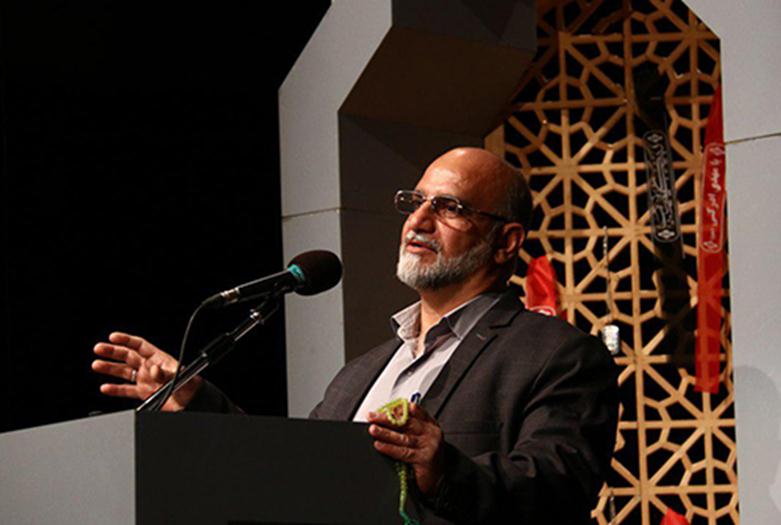 They had considered in some locations a few passages that one of them was named Hazrat Zainab (SA) and maybe the passage why our respected commander Sardar Haj Khademolhosseini later named it Hazrat Zainab (SA). When I moved some in water, my flippers unfastened. Having those ammunitions I didn't want stanchion to be in problem and I also wanted to approach myself. To not be reflected light through our face, we wore a sack that covered our face. Water hit and stroke in our face and I, in this situation, incessantly sank and fitted the flippers and I came up again for taking breath, it was an awful situation. I did it several times and suddenly my flippers were taken off and tried to wear the flippers that were installed on my waist and to put them on each time that I sank, half an meter I was under water surface and half an meter too I was dragged down by water and totally for every taking breath I sank one meter under water and came up. After some moving with the new flippers, it was taken off too. We were told that other side of water is barbed wire and for passing it all of your ammunition, rifles and tools should be fastened in your body, so I had fastened the tools upon myself and now with having just one flipper, I couldn't dragged them and move lighter. I stayed alone in water in the situation and the guys were taken away. On that occasion I said God: "You (alone) we worship; and You (alone) we rely for help". I asked God to reach either side of the beach or its other side. Suddenly I saw that one of the guys is approaching, I asked him to take me to the other side of the river. So I took his waist and swam with one hand and one foot until we reached the enemy fronts. We reached where Iraqis noise to be heard and there was no cane. In order not to be our body fully in dry and to be seen by the enemy, we returned into the water and because I had no flippers, I did not go into the water fully. We moved slightly to the right and they flared up, I took by my two fingers the barbed wire and took my face against the enemy. It was a little rained and caused the enemy to leave observation bunkers, towers and masts to go toward social trenches; it was very good for us. Finally we reached the column and later found out that the column is in ahead of a causeway that is named Ms. Zainab (SA). Anyway operation code was said and we entered through the same canal into the enemy front. We crossed through the same barbed wire; we take off our shoes and got to the canal. We come out a trench that was RPG trench, weapon and bullets were at the corner and its officer had gone social trench. Haj Khademolhosseini and his comrades exploded grenade within the canal and go forward and at the same time, we also entered the canal and moved behind the dears, once we heard a loud sound from one of Iraqis and the guys started exploding grenade. As they were exploding grenades, I looked at palms and saw a man with an overcoat is trafficking among trenches. I realized that he is an Iraqi, because our guys were wearing in diving suits, I picked up a grenade and threw her, I wasn't careful about palms above my head. The palms caused the grenade come back towards ourselves and because we were in the canal, we couldn't move a lot, fortunately it exploded at the head of the canal.
Then the destruction guys collected barbed wires and prepared the place in order to reach the boats, so the guys come and berth and operation forces go deep. It was implemented in the same way, I was at in front of the canal that they came and I showed their battalion officer routes to go deep into enemy fronts. It happened and Alhamdulillah there diving finished because the line was seized."
Then he said about Operation Dawn-8, "we had stationed our company behind Haj Khademolhosseini. We were reservists and Haj Khademolhosseini and his companions were in the front line. My commanders, Mr. Nasrollah Saeedi, Mr. Kianpour and Mr. Mirrazi were in a trench and asked me on the road which was located before the Haj Khademolhosseini route, to station my forces in order not to create a problem for Haj Khademolhosseini before reaching Ali ibn Abi Taleb Division (AS). I walked fast because of my love for Haj Khademolhosseini. I was told that "a battalion of Haj Khadem is on the way, take the battalion into the road and when they stationed there, you come back." The distance was about a hundred meters, I ran and got and when the guys arrived too took them into the road. Mr. Davari was also with me. We were coming back that the battalion guys came. I run faster than Mr. Davari. Suddenly I saw some helmet-like things in the road that stood behind each other, I thought maybe they are clods but when I approached I saw they were helmets and I was assured that they are Iraqis. I shared it Mr. Davari, he exclaimed: "Yes, they are Iraqis." We informed the battalion guys and told them that they are Iraq's detection team and we asked do you have weapons? They even hadn't a cartridge and said that we were asked to give ammunition Haj Khadem and others. So we told them to return forces fast. They quickly retired forces. We stayed stood back there 150 meters that was salt marsh and we had to creep in some places that, as my toes had been wounded and salt bothered me. We covered our hands with trench gunnysack at around. Anyway I approached a crossroad, they shot mortars and I threw myself fast back of the injured pickup. I retired, arrived the trench and told Mr. Nasrollah Saeedi, Kianpour and martyr Mirrazi that "those who were there, they did not have any ammunition and gun and we retired; the guys are also on the way." At the same time that Mr. Nasrollah Saeedi, Mr. Farhangi and I had stood, a mortar stroke the trench, a quiver hit Mr. Saeedi and one at head of Mr. Farhang but didn't hit me, and it was the latest event of Operation Dawn-8."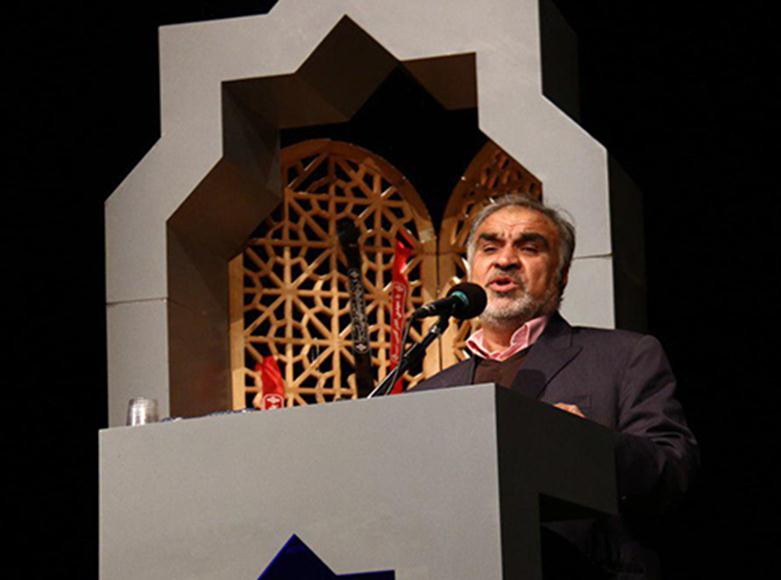 Constructing Waterproof Portable Transceiver
Third memory narrator was Reza Safarzadeh, this is his memory "about 20 to 30 days before the operation, commander summoned me and insisted that we need waterproof Portable Transceiver s. We had someone in workshop was named Mr. Aminara, he had been graduated BS in Electronic Engineer and he had been educated in America and was of pure Hizbullah guys. I called him and shared the issue, even though the commander had asked me not to tell the issue to anyone, even my successor. I thought if we could find a new Portable Transceiver PRC-77, perhaps it would work, albeit not its microphone but its system.
I knew that Iraqis have Portable Transceivers that are installed under larynx. I thought if we could install it on Portable Transceiver PRC-77s and make it waterproof, it would be efficient. I asked Aminara "can you do it?" he answered: "For what?" I told don't ask about its reason." He said:" I have to think." He worked about four or five hours in a closed room on Iraqi headphones and Portable Transceivers, and finally happily said it is feasible. He said if we cut its wire it would be efficient, we tried it and found out that it is true and receives voice through larynx. We thought about being waterproof too and talked with engineer Mr. Bayati, his major was Electronic, he needed a car to go Ramin Power Plant of Ahvaz and after he came back he brought some special glues that I gave them Mr. Aminara and told him install them on Portable Transceiver PRC-77 and try to make it waterproof; I give you some new Portable Transceivers and try to make their sockets that would be connected. Once he made it, without telling anyone, he brought them for me and we tried it and it worked. After that I gave the guys seven or eight of the Portable Transceivers in order to change them like the new one. Finally I brought before the commander, but he did not believe. Next to Karun, we had headquarters that was Marine Command of the Division, Haj Khademolhosseini, Haj Abdullah Kalhor and martyr Kianpour were there too. Some of Portable Transceiver officers came and connected them the Portable Transceiver and sank several times came up and they assured that it is efficient. They said: "here is near," they brought boat and tried it in a more distance and it was efficient again.
For the operation night, we provided number Portable Transceivers that they needed and the guys were launched. Our tactical headquarters was about a hundred to two hundred meters away from the front line. When the guys were launched a bullet stroke into headquarters ceiling and all cables and antennas were cut. I quickly extruded a Portable Transceiver PRC-77 through ceiling hole and fastened it by kaffiyeh. I wanted a friend to keep it and guide they guys in order to I prepare the others. I also wanted him talk to the guys, he quietly called one of the guys and he replied I also took two spare cables that we had and connected them fast and I reported that both support network and operational network are ready."
277th meeting of memory night series was held was held by Center for Research and Studies of Culture and Stability Literature and office of Resistance Literature and Art in Sooreh Hall of Hozeh Honari in the Thursday evening February 23, 2017.
Number of Visits: 948