Suggestions for Conducting Oral History
The Art of the Oral Historians
Mohammad Jamshidi
Translated by Ruhollah Golmoradi
2019-08-27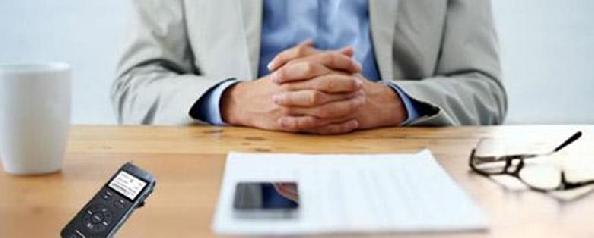 The following text is a translation and summary of David Russell's writing "The Art of the Oral Historians".[1] He is author of "Quiet Revolutionary: An Oral History". This transcript which is extracted from UC Santa Barbara Library Website is a practical workshop and his suggestions for doing oral history work. The following text is a translation of a part which is before this interview.

Significance of Oral History
Oral history documents history through insights that are absent in written sources. The skilled practitioner must remain impartial, listen, and stay in the background. And yet he or she must also serve as a catalyst and direct the line of inquiry by asking questions that probe areas of interest, clarify ambiguous statements, and produce transitions for the reader. The final objective is not to interpret, but to record factual evidence from which historians can reconstruct the past. Oral history provides such an opportunity to understand motivations of actors and importance of event in their view. This approach helps us to understand the intentions of the actors in addition to understanding the event itself. Oral history is one of the most important analytical tools in hands of researchers today. Although the Oral History Association has provided guidelines for conducting interviews, historians, political scientists, and anthropologists have used a variety of methods for their purposes.

Methodology
Our methodology is based on a number of academic disciplines such as history, sociology, anthropology, law, journalism, and psychology. Each of these disciplines provides us with insights into the art of interview and makes further fruitful the methods used by oral history. Each interview style has its strengths and weaknesses. Each of these differences, though small, can drastically alter output of the interview. It should be emphasized that the subsequent methodology is not based on the methods in oral history textbooks; instead, it is based on methods of journalism, law, psychology and history. Methodology involves three things: conducting a preliminary research, writing the research proposal, and conducting the interview process.

1- Preliminary research
The research phase involves a number of interrelated steps:
Literature Search: Identify and research existing historical evidence, both primary and secondary. Provide a historical file, including those related to the lived experiences of your subjects.
Biographical file: Provide a biographical file for each interviewee. This may include newspaper articles, book reviews, etc.
Based on this research, determine order of the subjects should be interviewed.
Contact the subject and tell him/her purpose and scope of the project and make an appointment for an overview interview.

Designing a Treatment

A) Conduct an overview interview
This is a general session. It should not be more than one hour. The questions should be general, in the area of ​​interest, and in line with the subject's personal experiences. The problem is to explain the researcher's involvement and to understand the areas in which the subject can shed a new light. Even if the subject is unable to do so, they can at least support the evidence.

B) Write a treatment for the subject
Based on a preliminary research and overview interview, write a treatment for oral history. The treatment includes a list of topics to be covered in the research process; in projects where you are dealing with more than one interview, allocate one chapter for each interview, such as biographical examples. When you are preparing a large-scale oral history treatment, one should undertake "Assessing the evidence in the case".
The treatment is given to the subject prior to the interview. This will help him prepare for the interview and to increase accuracy of his statements. The Quiet Revolutionary is oral history of Carl Rogers[2] that I have compiled. The book treatment is divided into ten chapters, each chapter having a specific topic. The treatment is not to sort the questions, but to work on the overall map. This overview can be adjusted to include new materials that are said in each interview.
For an important character like Rogers, I focused on a group of his peers who were his colleagues too. They provided important new information on Rogers' contribution to psychology. The following is my treatment for setting Rogers oral history: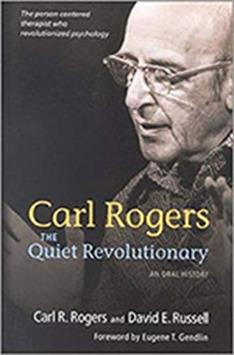 Book: The Quiet Revolutionary
Chapter One: "The Formative Years"

[Tape 1: Slide One]

MAJOR TOPICS
1) Biographical sketch of family.
2) Relationship with mother and father.
3) Sibling rivalry; teasing and nicknames.
4) Religion, morning worship.
5) Literary Influences, and fantasy world.
[Tape 1: Side Two]
6) Grade School in Oak Park, friends, teachers, and family.
7) Warwood, adjustment to new environment, and the importance of the home as an outlet for social activity.
8) The influence of your brother Lester.
9) Science, Luna Moths, and scientific agriculture.
10) High School Years, teachers, course of study, school activities, and social life.

Chapter Two: "The University of Wisconsin"
[Tape 2: Side One]
MAJOR TOPICS
1) First two years: Selection of agriculture as a major.
2) YMCA, The Des Moines Convention.
3) The World Student Christian Federation's Conference in Peking, China.
4) Extended travel in the Orient, Specially China.
5) Personal growth; the questioning of western values, and parent's reaction.
[Tape 2: Side Two]
6) Return to Wisconsin, changed major to history.
7) B.A. Thesis: "The Development of Luther's Idea of Authority in Religion."
8) Helen Elliot (Roger's Wife).
9) Decision to attend Union Theological Seminary, parent's reaction, marriage, and move to New York City.

C) Reviewing the treatment with the subject
The topic of this meeting is to review the treatment and search for any documents that may have a subject. (photo, letter, newspaper, contract, etc.)
D) Providing an interview plan for oral history
There should be a gap between the interviews, but not more than a week. This will allow the narrator to think about the events of the previous week and be ready for the next meeting, or to correct his/her mistakes. I always say at the beginning of the meeting, "Before we start this week's topic, is there anything you want to add to last week's discussions?"

Design a list of questions for each interview
Questions should be ready a few days before the interview. The questions are exclusively yours and you should not take them to the interview session. They have to be remembered. Taking questions at an interview session allows the narrator to look at the list of questions to see how much the plan has advanced. It may even he/she catches and reads questions. This causes to lose eye contact; and if it is overdone, it raises doubts in the narrator's mind. Missing eye contact, she thinks that either you don't believe her/his words, or he/she's has talked too much, so she/he addresses the next question.
The research line should follow the points outlined in the treatment. Don't divert the narrator. They prepare themselves for each interview, and by keeping them away from the agenda, you may miss the very important evidence he/she has. The goal is to keep them within the process, in the hope that they will understand that they are telling their story and that what they are saying becomes part of the historical record.
A) Use the funnel approach in writing questions; always move from general issues to particular issues.
B) Explicit and transparent expression is necessary, so only one issue and concept should be in question, no further anything.
C) The most influential questions are questions that are as simple as possible; avoid talking technically as well as being slangy.
D) Do not express questions in a way that contain an answer or presupposition on the subject.
E) Be cautious in applying general traits and constraints such as "several" "most" and "usually". These words do not have the same meaning for everyone.
F) Avoid words with vague and ambiguous meanings such as "population" and "environment". These words may have different meaning for each person.
G) Avoid asking hypothetical questions.
---
[2] Carl Rogers is founder of the humanist psychology movement and one of the most influential American psychologists of the 20th century.
Number of Visits: 2886