Members of Combatant Clergy Association arrested
Translated by M. B. Khoshnevisan
2023-8-15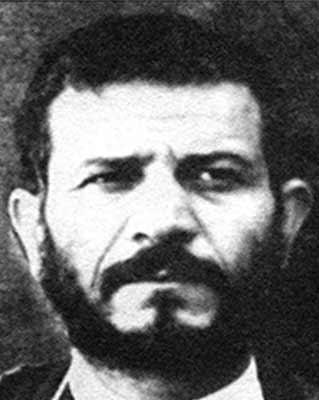 On one of the nights of the holy month of Ramadan in 1356 (1977), the Central Council of the Combatant Clergy Association held a meeting in the house of Mr. Sheikh Ali Asghar Morvarid, in western Tehran, and we decided to continue the meeting until dawn. Some twenty people including misters professor Motahari, Mahdavi Kani and Mousavi Ardebili and other well-known people were present in the meeting. From there, professor Motahari contacted with the holy Najaf by phone, and the Imam recommended that a declaration be issued by the clerical community, in which, while condemning the crimes of the regime in Isfahan, people are called to revolution, demonstrations and struggle against the Pahlavi regime. This meeting was two days after the massacre that occurred in Isfahan as a result of revolutionaries' demonstrations.
Whenever the members of the association wanted to take serious action including to invite people to a rally or to choose a specific method in statements and speeches, and to go fast or slowly, they consulted with the Imam. We were always in contact with the Imam through martyr Motahari or martyr Beheshti, and these two nobles followed up more and kept in touch. Then, we also heard from them and decisions were made. In short, after the consultation, it was discussed in that meeting what guidance the imam gave. Thus, Ayatollah Emami Kashani and I were assigned to write and publish a declaration together. With the approval of this plan, the meeting ended and about an hour before dawn, we all dispersed, unaware that Mr. Morvarid's house had been surrounded by military forces.
When we came out of Mr. Morvarid's house, we saw some military trucks there. We were all arrested and they took us in covered military cars to a place we didn't know where it was, later it turned out to be Saba police station. When we were about to get into the car, soldiers stood on both sides and searched our pockets. Since it was decided that we would write a declaration with the cooperation of Ayatollah Emami Kashani, I took advantage of the opportunity and in the same meeting, I had written the contents as a draft on a sheet of paper and put it in my pocket. During the inspection, they removed this paper and took it away. I imagined that they took this paper out of my pocket, that my accusation would be heavier. About 45 minutes before the morning Azan or call to prayer, we arrived at the appointed place and they took us all to a room and brought us bread and watermelon for Sohoor. With this situation, some of them called their homes to relieve their families of worry. In addition to arresting the members of the Combatant Clergy Association, the SAVAK agents also arrested several other people, including Mr. Seyed Razi Shirazi, Mr. Seyed Ali Tabatabai, Mr. Malayeri, and one or two other scholars who were apparently present in another meeting and were passing by Mr. Morvarid's house. They considered as the members of the association and arrested all and brought them there. After eating Sohoor, which was bread and watermelon, and praying the morning Azan, we rested for a while.
Naturally, following this incident, the noon and evening congregational prayers of most of the detainees who were the prayer leaders in different mosques in Tehran were not held. The shutdown created a commotion in the city and even later I heard the news of my arrest, and that of Mr. Khosro Shahi Shahi and Mr. Irvani had also spread in Tabriz on the same day. The bazaris in Tabriz were planning to close the bazar. The spread of the news caused them to release us all around six pm. Before the release, an officer with the rank of colonel came to us and said something that was clear that they wanted to release us. Of course, it was also the holy month of Ramadan and keeping us was not in the regime's favor and would have caused chaos. So they released us near iftar.
Source: Memoirs of Ayatollah Mojtahedi Tabrizi, ed. Samira Azimi Galoujeh, interviewer, Morteza Mirdar, The Cultural-Artistic Institute and Publication of the Center for Islamic Revolution Documents, 1400 (2021), pp. 66-68
Number of Visits: 672