Memoirs of Mr. Iran Torabi about the Establishment of Constructive Jihad
Compiled by: Faezeh Sassanikhah
Translated by: Fazel Shirzad
2022-06-21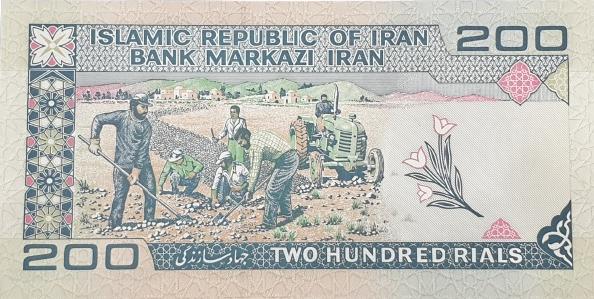 Constructive Jihad

By the order of the Imam [Khomeini], Constructive Jihad [organization] was established to develop the country and provide facilities for deprived areas. Academic Jihad and a medical committee were also formed in the universities. I became acquainted with the constructive Jihad during the association's meetings through Dr. Eliassy and Dr. Hassani and joined the medical Jihad team, which was formed under the leadership of Dr. Eliassy. The Jihad provided us with medicine and a car. Every Friday we went to one of the villages in the south or east of Tehran. Dr. Eliassy and Dr. Hassani and I were regular and fixed members of the medical team, and the rest, like Dr. Montazeri and Dr. Kremloo, Ms. Ghaderi, and Ms. Ashtari, joined us every other week.
Every time we went to a village, we would settle in a big village house or school and announce that anyone with a problem or illness could come to us. People also welcomed us well. Until I went and saw it myself, I did not think that the villages around Tehran would be so deprived and without any facilities, and nothing would have been done for its people. I expected to see the situation of the villages around the capital better than the villages I had visited before. But the situation of these villages was even worse than the Karkaneh village and one, or two other villages of Tuyserkan.
When I saw the people of the villages in that miserable situation, I was reminded of the world-famous celebration of the two thousand five hundred years that the Shah had set up in Persepolis in fifty to see foreign guests in the Iranian army uniforms from the Achaemenid to the Qajar era. A lot of money was spent on holding these celebrations. While in every village we went to, we saw that they did not have roads, electricity, sanitation, a school, a clinic, or even a bathroom. Once we went to a village that had no road. Residents said that from now on it was no longer possible to go by car. Two donkeys were brought and we loaded our belongings and walked. If a villager had a public bath, he was in poor health and most people were suffering from various diseases such as alopecia, jaundice, lung diseases, and infectious wounds. The health situation was so poor that the flies did not allow us to work easily. Doctors visited patients, and Ms. Ghaderi or Ms. Ashtari and I did the work of anyone who needed an injection or dressing. We washed and bandaged their wounds. Then we gave them some drugs and taught them how to use it to heal the wound. All this was done for free for the people.
We were located in one of the villages around Damavand. People brought their diseases. We were working, when two villagers came and said, "Come to God and see our patient at home." "Bring your patient here," the doctor said. "He is in such a bad condition that we cannot move him," they said. We went to their house with them. The doctor who examined the patient said, "The poor man has so much water in his abdomen that he has no choice but to operate."
Sometimes in the villages, we came across cases whose type of disease was rare even for doctors. In this way, we would give letters of introduction to people and people who needed surgery or hospitalization, saying: "Come to the hospital at this address and say that we are working with Dr. Eliassy or Dr. Hassani or Ms. Torabi; "We will do the rest for you." When they came to the hospital, we admitted them. They were treated for free and returned to work and life.
At that time, the construction Jihad started making roads and building schools and baths in several villages. We usually took care of the patients until the evening and then patrolled the village to inform the Jihad Engineering Committee about the shortcomings of each village. Sometimes it took so long that we would get home at eleven or twelve o'clock.
Apart from working in Jihad, I also went to a clinic in the south of the city once a week. The clinic was established by the Constructive Jihad after the revolution, and its founders wanted to provide free medical care to the needy. Mr. Ghadiri introduced me to the clinic and I introduced several other people there.[1]
---
[1] Sajjadi, Sh. (2012). Memoirs of Iran: Memoirs of Iran Torabi, Tehran, Surah Mehr, first edition, p. 120.
Number of Visits: 285