The oppression even Shaddad (an ancient tyrant of Arabia) did not commit
An Interview with the war disabled and former POW, Mr Mohammad Mohammadi

Interviewer: Mr. Sayyed Qasem Yahoseini


Talking about the sacred defence period, you can not understand the greatness and glory of those days unless you listen to that period's men. The war disabled and former POW, Mohammad Mohammadi is one of the historical memories of the imposed war. He was injured seriously when captured by the enemy in the first months of the war and during the third stage of Beit-ol-moqaddas Operation. He patiently spent hard days of captivity with the late Aboutorabi, and then in 1365 (1986), due to his physical disability, returned to the country by the help of International Red Cross. His mother had lost her sight in waiting to meet the son, and when she first met her son, did not recognize him. But later she hugged and identified him and cried of happiness. We met the disable Mohammad at his home in the city of Borazjan, south Iran. We listened to his memoirs. He cried when he was talked about his hard period of captivity and then a sorrowful silence dominated us and we turned the recorder off for a while. whatever bitter, His memoirs are a reality of the courageous men who spent the best days of their lives in fighting with the enemies of this land without any expectation and some lost their lives in order to prevent the enemy' aggression to our land. They are the living and expressive memories of the Sacred Defense period. The following is our interview with this souvenir of war period:
Q: As the first question, please introduce yourself.

A: My name is Mohammad Mohammadi.

Q: What is the name of your father?
A: Ramezan
Q: And your mother?
A: Khadijeh
Q: When were you borne?
A: On 9th of Mordad 1327 (30/07/1948) in Darvahi village
Q: How many brothers and sisters do you have?
A: I have just one sister and no brother.
Q: What's the name of your sister?
A: Fatemeh
Q: When did your father passed away?
A: I was four when my father died.
Q: What was his job?
A: He was a worker, a farm worker. He worked farming for others and received a low wage.
Q: Where?
A: In Darvahi village of Abpakhsh from the suburbs of Dashtestan town
Q: How did you spend your childhood?
A: With poverty and shortage. My miserable mother had to work in the house of others to earn her living for her family.
Q: At what age did you go to school?
A: I was six when my mother sent me to school.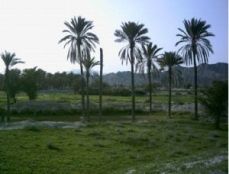 Q: To which school did you go?
A: Golchin School in Abpakhsh
Q: To what grade did you continue?
A: To sixth grade of elementary school
Q: How were your studies in the school?
A: It was good. My most grades were 16 or 17. As I was an orphan, everyone respected me in the school. I started to work while I was in school. I was also a bricklayer for some time.
Q: When did you hear the name of Imam Khomeini (may his soul rest in peace) for the first time?
A: I had some relatives who put Imam Khomeini's letters and communiqués inside pillows secretly and brought them inside the country and Borazjan from Iraq. Some of them were detained by SAVAK (the secret police of Pahlavi regime). Through this way, i became familiar with Imam Khomeini's name for the first time. I did whatever I could do to advance the revolution.
Q: In what year?
A: in the same 1357 (1978) year before Imam moved to Paris. I became fond of Imam's thoughts and characteristics since the same years before the revolution and when I was still a bricklayer. All the people of Abpakhsh know that I loved Imam purely and resisted against those who opposed to him. I frequently left my job and spent most of my time for fructifying the revolution and promotion of Imam's thoughts.
Q: Had you been married when the revolution happened?
A: Yes
Q: in what year?
A: I don't remember. But when the revolution happened, I had three children.
Q: How many children do you have now?
A: Four children, two sons and two daughters.
Q: Can you tell us their names?
A: Hamideh, Madjid, Khadijeh and Mohammad Hussein.
Q: What was the job you started after the Revolution?
A: I was instantly recruited in the Revolutionary Committee for free, and without receiving any money immediately after the Revolution won. I guarded at nights. I did whatever I could do. Then I was recruited in Basij and after that in 1358 (1979), I was employed in the Revolutionary Guards.
Q: Where?
A: In Genaveh
Q: And when?
A: I was officially admitted as a member of the Revolutionary Guards of Genaveh town in 4th Azar, 1358 (25/11/1979).
Q: What did you do in Genaveh Guards?
A: At that time, the revolutionary Guards were jack of all trades. Everything related to the Revolution, the Guards was involved in it. We fought with the insurgents and drug traffickers and seized illegal weapons.
Q: What did you do when the war began?
A: When the war began, I was in the propaganda section of Genaveh Guards. As my job was to recruit forces and to gather popular aids for the war front, they didn't let me go to the war front. Moreover, since I was the only son of my family, my mother insisted me not to go to the front. But I liked very much to go to the front in order not to feel ashamed of the people. I insisted a lot, but our commander, Haj Fatollah Mohammadi did not allow. He said, I was more useful in this job. I insisted very much and at last I could succeed in getting the permission of our commander.
Q: When did you dispatch to the war front for the first time?
A: For the first time, I took part in Fat'holmobin Operation carried out in 1360 (1981).
Q: What was your rank in the front?
A: I was a sniper for some time. After a while, I became the squad commander. And before I was taken as a captive, I was the company commander.
Q: Do you have any memoir from Fat'holmobin Operation?
A: Iraqis were seriously defeated in this Operation. We seized their weapons whose number were very much and took them to Omidieh Fifth Air Base.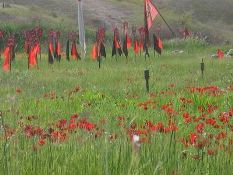 Q: How did you go to Beitolmoqaddas Operation?
A: The Beitolmoqaddas Operation started on 18 Ordibehesh 1361 (08/05/1982) with the code name of Hazrat Ali-ebn-e Abitaleb. They were installing two floating bridges on Karun River. We had just arrived from Abadan, tired and exhausted.
We intended to stay and take a rest at night in the buildings around the bridge. But they opposed to us and said that we had to move immediately. There were several thousands forces in Darkhuein area. We moved from that area. Concurrently several Iraqi jetfighters attacked the military base where we left. If we had stayed there, a horrible massacre would have taken place and hundreds or even thousands of people had been martyred or injured. As we returned the area, we saw it under bulk of ashes. We bent over involuntarily and thanked God.
Q: Where did you go to from Darkhwein?
A: It was 9 PM. They stood us in queue and crossed under the holy book of Quran. Our headquarters was in the palm groves behind Karun River. They took us to the edge of the River from the palm groves. And then the attack command was issued. We attacked, killed and seized the enemy so fast that it was unbelievable for us too. Thousands of the enemy forces were taken as captives. The captives were so much that there were no enough cars to transfer them behind the war zone. The injured enemys were taken to Darkuein in order to be cured and we received the Iraqi POWs with candies and drinks. They didn't believe our behavior to be so humanly and Islamic.
Q: When and how were you injured and taken as captive?
A: I was injured and captivated in the third stage of Beitolmoqaddas Operation.
Q: If possible, describe fully how you were injured and captivated.
A: During the third stage of Beitolmoqaddas Operation, we moved toward Shalamcheh by military vehicles. It was night and the vehicles approached the enemy with lights off, as much as possible. We were several combat and infantry battalions. That nigh we captivated 150 other enemy forces in addition to 18000 forces which had been captivated the night before that. We also seized a great number of armored vehicles and tanks. When we decided to come back, we were ordered to retreat. We were a lot, and lost our way in the darkness. We moved toward the enemy's positions instead of returning to friendly positions. It was around three AM when we found that we had lost our way. We decided to return from that way but found that the enemy has besieged us. We had trapped in a big ditch. The enemy began shooting us fatally. We were around 150. That night, many guys were martyred or injured as a result of the enemy's heavy fire. In the morning, we found that we were near Basra Petrochemical building.
Q: Were you injured in that night too?
A: Yes, they killed me, but I didn't.
Q: What do you mean by that? Describe us what happened.
A: We had a brave and courageous commander named Brother Nadjafi who was from Yasouj. While having two grenades in his hands, he said, "I'd prefer to be killed rather than captivated by the enemy." Concurrent with pulling the safety lock of the grenade, the Iraqis shot him in the heart. His body fell on me and the grenade was burst and injured me. At this time, Iraqis began to open fire on us and I was shot and injured. Moreover, they fired mortars regularly. Every mortar that hit on the ground, some of our forces were martyred or injured. Several mortar shrapnel were also hit me and I was seriously injured. I had a serious bleeding. I had been lying face downwards and one of my hands was under my head. I was so weak that I couldn't move. The Iraqis were searching around us and everyone who made a move, they shot him in the head. One of them came to me and shot me in the head. I thought I have been martyred but had been fainted. I don't remember how long I was fainted there.
This happened around 9 AM. I don't how much it took but when some from the Iraqi TV came to film the Iranians killed in that ditch, they found that I was rolling in my blood and still alive. A few Iraqi soldiers found a wheelbarrow and threw me inside it with torn body. I didn't know who were doing this, the Iranians or the Iraqis. I was taken behind an earthwork and from there they threw me behind a truck and transferred to their camps.
My hands, feet, thigh and face had been injured and were full of bullets and shrapnels. They dressed my wounds slightly. They cast me inside a ditch that around 200 hundreds of Iranian captives most of them injured and disabled had been fallen over each other. The wounded were weeping. Some of them who were in serious conditions were martyred under the pressure of the bodies.
The Iraqis took the captives out of that horrible ditch one by one and interrogated them. They had put a ladder inside the ditch and forced the captives to come up with those wounded bodies.
They didn't have mercy on two sects, the members of the Revolutionary Guards and the clergies. If they found that someone is a member of Revolutionary Guards or a clergy, they martyred him immediately.
In that ditch, many Basijis were dying from thirst. The smell of blood and infection had filled everywhere. Some were crying from fear. The feet and hands of several others had been cut.
Q: Did they interrogate you too?
A: Yes, but since I was in critical conditions, I couldn't say anything. The officer who was interrogating me, asked one question several times. When he saw I didn't answer his question, he made angry, taking his gun out and put it on my head. I gathered all my power and screamed loudly. They took me out of the interrogation room and again threw me in that ditch. The guys told them that I was a farmer and that I had come to the war front voluntarily. If they understood that I was a member of the Revolutionary Guards, they would have killed me at once.
Q: How long were you inside the ditch?
A: I was in that ditch for about two days, thirsty and hungry with a bloody and injured body. During this period, several others were martyred as a result of much bleeding. Those who had survived had no energy. They transferred us to Basra University after two days. The next day, they made us to enter some buses to take to Baghdad. The Iraqis were dancing and rejoicing. They had increased the number of buses intentionally to pretend that the number of Iranian captives was very much. For example, if a bus had 40 seats, they put just 15. It was around 8 AM that we moved from Basra toward Baghdad. We reached there at 6 PM.
They dropped us off near the building of the defense ministry. The crowd there attacked us while dancing and applauding. If the Ba'ath army didn't circle around us and didn't prevent them from attacking, the Baghdadis tore us into bits. They had told the people that these Iranians were the ones who have killed your children. Men and women tried to reach themselves to us and behead us. I saw several women among the crowd who had kitchen knives in their hands and insulted like mad women. They wanted to stab us. This nasty game continued until around 10 PM. Then they took us to the Iraqi defense ministry.
The defense ministry was a hell for us. It was several days that we were thirsty and hungry and had no energy due to much bleeding. We just wished to be martyred. There was a small room where they crammed all the wounded so that we had to fall on each other. All were very thirsty but even an Iraqi soldier was not ready to give us a glass of water. The captives, who had a better state and were healthier, tried to nurse those whose conditions were worse. At this moment, a bucket of water was brought. The sergeant who had stood beside the room spitted in it. However, we were so thirsty that drank until the last drop of that water. There was a room beside our room that belonged to the captive officers and pilots. Their condition was better than us. Interrogation from us started that night. They put us in a covered vehicle with no air flowing from 12 to two midnight. We were on the verge of suffocation due to hot weather and lack of air. Then they transferred us to a very dirty hen-house. Slime and dirt had been covered everywhere and foul smell bothered us. But the hen-house was like a paradise for us. Because there were both places for sleeping and water for drinking there and this wasn't a slight thing. The next day, they took me and some others who were in critical conditions to Baghdad hospital and hospitalized us.
Q: How did the doctors treat you?
A: The Iraqi doctors and nurses treated me and other captives well. I should tell the truth. Fair to say, the hospital personnel treated the captives well.
Q: How long were you hospitalized in the hospital?
A: Three months
Q: To where did they transfer you from the hospital?
A: They took me to a place named Al-anbar. The Iranian doctors started curing me there. The Iraqis didn't give any supply to Iranians. The doctors there did surgical operations with knife and sewing thread and needle. They even stitched my arm with sewing thread.
Q: Were these Iranians captives?
A: Yes, they were also captives. There was a doctor named Bigdeli who had come to Kuwait from the United States and then to come to Iran, but the Iraqis had taken him as captive. He pulled the bullet out of my arm. I have written my memoirs from the captivity period in full detail and don't feel any necessity to repeat them here. During my captivity, I had the happiness to make familiar with the late Aboutoraby who was a clergy.
Q: Please, tell us more about Al-anbar concentration camp.
A: The camp had three parts. One part belonged to those POWs who had been captivated at the beginning of the war in Abadan and Khoramshahr. The other one belonged to the Bsijis. And finally the third section belonged to the army forces. The Iraqi guards and troops were in the upper floor. We had a space in the size of two and a half tiles. It meant that if the capacity of a room was 40, one hundred people had to sleep there. There were some members of the Revolutionary Guards among us, who impersonated themselves as a soldier or a Basiji. At nights, each POW could sleep just on his hand. We wished to sleep in a supine position or even to welter.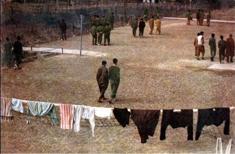 Q: Do you have any memoir about the circumstances of your entrance to the section of the camp?
A: When I came in the section, there was a brother named Mehdi Fatehi who was a member of the Revolutionary Guards and a friend of mine. Because he was unaware of me for a few months, he thought that I had been martyred. When he saw me, he shouted Allaho Akbar (The God is greater) with a loud voice, despite it was banned to do this. Another person named Khosravi Niknam said, "Khomeini, the Leader". After a few moments, all the Ba'athists attacked our section and started beating us with cables. They beat us so savagely that some captives were martyred.
Q: Who were martyred?
A: I don't remember now but two or three persons were martyred. They beat me with cable so cruelly that all my stitches were torn and all my body covered with blood. One of the captives who was from Lar (in southern Iran) was martyred immediately as a result of the intense of cable beatings.
Q: What was his name?
A: Unfortunately, as I said, I don't remember his name but I know that he was from Lar. There was also an old man who had been injured. They beat him so much that he was martyred too. When Fatehi saw the situation, admitted that he had shouted, "The God is greater". Brother Niknam admitted too. The Ba'ath troops separated the two and took them on the roof. Then they were fastened to a bed and beaten so brutally with cable that they couldn't sleep for several months and needed to be cured. As my stitches were torn, they took me again to the hospital. I was hospitalized for a few months. Then they transferred me from Al-anbar to Musel camp. After some time, the late Aboutorabi was taken to us. He was the representative of the Supreme Leader in Qazvin 21 Division. Monafeqin (or Mujahedin Khalq terrorist group) had kidnapped and delivered him to the Iraqis. Mr. Bushehri was also with him. Mr. Bushehri had been captivated in the first days of the war along with Martyr Javad Tondgouyan, the oil minister of Martyr Rajaee government. I was with these two great men for some years and have a lot of memoirs from the late Aboutorabi some of which have been written in my diary. They had separated 500 of us and called us "political", in other words we were on the black list of the Iraqis.
Q: Is it possible for to you describe us a memory from the late Aboutorabi?
A: When the late Aboutorabi was eating his food, at the end he cleaned his dish. Once I told him that if the food is not enough, I can give you. He laughed and said, "No, we should eat the food cleanly, and nothing should be remained. It's a blessing of God and shouldn't be wasted."
Another memoir about him is that there was an evil Iraqi sergeant named Masha'l. All the POWs feared him. He was very wicked and insulting. He beat the guys with every slight pretext. He always insulted the late Imam Khomeini (may his soul rest in peace). The POWs hate him so much. One day, when they pulled me and Haji Aboutorbai out of the section, Masha'al was coming toward us. I told Haji Aboutorabi," Masha'al is coming." Haji smiled and told me slowly, "Yes, Masha'al is hell." Another interesting memoir that I have from Haji Aboutorabi is that we resisted very much against the Iraqis before Haji Aboutorabi came to this camp. For example, we were not ready so easily to shave our beard. And because of this, the Iraqis beat us with cables as much as possible. When Haji Aboutorabi came to the camp, he prevented us from extravagancy. He said, "You must remain healthy and strong and shouldn't risk your life unduly. Despite I am a clergy, I shave my beard and you should do that too." He learned an interesting lesson to us. He said, "Musel Camp is far from the city of Musel. Your voice is not heard by the Iraqis. Keep yourself healthy for returning to Iran. And don't clash with the Iraqis for no reason so that they cannot beat and hurt you."
Q: Do you describe a little about your own memoirs from the captivity period?
A: I have lots of memoirs about my captivity. One Tasua night (the night before Ashura when Imam Hussein [PBUH] was martyred in Karbala desert), someone was reciting elegies, and we were mourning for Hazrat Abbas (AS) and Imam Hussein (PBUH) and we were crying. Our guard went and informed the authorities. After a few moments, the Camp commander who was a major and an insulting man came and asked, "Why are you crying? We have given you water, bread and room, then why are you crying?" We told him that our crying was for Hazrat Abbas (AS) and Imam Hussein (PBUH). The major said, "Imam Hussein was an Arab. We invited him and we martyred him too. What is its relevance to you Persians who are crying for him? Imam Hussein belongs to us and you have no right to weep for him."
Q: When were you released from the Iraqi camps?
A: I was released in Mordad 1365 (1986) because of disability. My eye had gotten blind. My other eyesight had become poor. I had hurt a lot. So, the Red Cross delivered me to Iran.
Q: How many captives were released with you?
A: We were thirty, disabled and blind whom the Iraqis let us alone and released us. Instead, the Iranian government released one hundred Iraqi disabled soldiers.
Q: How did you notice that you were going to be released?
A: I was in Al-anbar Camp. It was about six PM. They came and said, "Who is Mohammad Mohammadi?" I was shocked and thought that they want to torture me again. I stood up and introduced my self with panic. The soldier said with a strict tone, "Come!" They gathered us in a place and a major came and said, "You are going to be released and returned to your country. We will take you to Baghdad tomorrow. Whoever is willing, can stay in Baghdad and be the guest of Saddam. We will send you to everywhere of the world that you like. We even bring your family from Iran and send them to wherever you are." Next morning, they took us to Baghdad. They insisted us in the Baghdad airport not to come back to Iran and become a refugee, but nobody was willing to stay in that hell even for a moment more. We all said that we are waiting to come back to Iran impatiently. They took us from Iraq to Jordan and Egypt and from there to Turkey. We were the guest of Iran's ambassador to Turkey for two days. Then we traveled to Tehran by plane. A few days later, we met Imam Khomeini (may his soul rest in peace). I mentioned my memoirs from the captivity period to Imam. And Imam prayed for us. He also presented me a gold coin and a suit of clothes.
Q: How was the moment of your farewell with Haji Aboutorabi?
A: He showed me a photo of his family. In the photo, a pestle was in the hand of child. I said, "Why is this in his hand?" Haji told in joke, "He wants to hit it on his sister's head." He recommended me to go and see his family in Qom and tell them he is fine and that don't worry about him.
Q: Were your mother alive when you came back?
A: Yes. She was blind. When he understood I have come back, said, "You are not my son. My son was not like this". While I was crying, I kissed her hand and said, "Mother, I am Mohammad". But she didn't believe but I insisted a lot and at last he believed that I am her son and have been released.
Q: What do you do now?
A: I am a member of the Revolutionary Guards but as I am a disabled I don't work.
Q: I've heard that you compose poems?
A: Yes for my own heart.
Soureh Monthly Magazine/ No.36/ Jan, Feb, March 2008
Number of Visits: 5109