2016 International Oral History Association Conference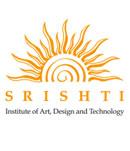 The International Oral History Association (IOHA) and the Oral History Association of India (OHAI) are pleased to be hosting the XIXth International Oral History Conference at the Srishti Institute of Art, Design and Technology, Bengaluru, India from 27 June to 1 July 2016.
The theme of the conference will be "Speaking, Listening, Interpreting: The Critical Engagements of Oral History," and we look forward to receiving abstracts under the following themes:

• Oral History's Relationship to Anthropology
• Oral History, Memory, and Literary Studies
• Engaging with History
• Women's History and Oral History
• Oral Narratives and Legal Studies
• Oral History, Community Life, and Critiques of Development
• Oral Narratives of Caste and Communities
• Traditions, Folklore, and History
• Oral History in the Archives
• Oral History, Gender, Politics, and Oral Narratives
• Orality, Memory, and History
• Oral History of Science

Call for Proposals: All abstracts need to be submitted before 30 July 2015.
We invite proposals in English and Spanish for the XIX International Oral History Association Conference. Proposals may be towards a conference paper, a thematic panel, or a workshop session. Proposals will be evaluated according to their oral history focus, relevance to the conference theme and subthemes, methodological and theoretical significance, and sound scholarship. Participants are encouraged to incorporate voice, image, and digital media in their presentations.
If you are interested in participating, please send us a single-page abstract including an outline of your paper and the following details:

1. Please indicate in the subject line if the submission is in English or Spanish
2. Name (with your family name in CAPITAL letters)
3. Organisational affiliation
4. Postal address
5. Email and contact details
6. Relevant subtheme
7. Whether an individual paper, thematic panel, workshop session, or a performance*

* Individual papers will be grouped by conference organizers into panels or workshops with papers that have a similar focus.

Thematic panels should contain no more than four presenters, preferably representing different countries.

Performance segments of no more than 30 minutes from oral history-based performances.
Workshop proposals should identify an issue or focus for a workshop, and include the structure and workshop leader(s).

Master Classes will be conducted before the conference by internationally recognized oral history practitioners.
Proposals for English or Spanish submissions can be sent to:
iohaindia2016@gmail.com
(Please mention in the subject line of the email if English or Spanish submission)

Important Deadlines:
• 30 July 2015: submission of one-page abstract
• 15 September 2015: acceptance or rejection of proposals
• 30 December 2015: receipt of papers for publication
For any further queries, do write to iohaindia2016@gmail.com

Registration Fees*:
*Early Bird rates below to be availed before 26 February 2016.
Non-IOHA Member (Professional) - 190 Euros
IOHA Member (Professional) - 160 Euros
Non-IOHA Member (Student) - 90 Euros
IOHA Member (Student) - 70 Euros
Special Fees (For local participants) – 90 Euros

The registration fee includes:
1. Attendance at the Inauguration Ceremony
2. Attendance to all conference sessions, plenary panel sessions, events, and workshops
3. Conference papers on a pen drive and other conference material
4. Lunch on all conference days
Number of Visits: 4716