Echo of Imam Migration to Paris
Translated by Ruhollah Golmoradi
2022-11-22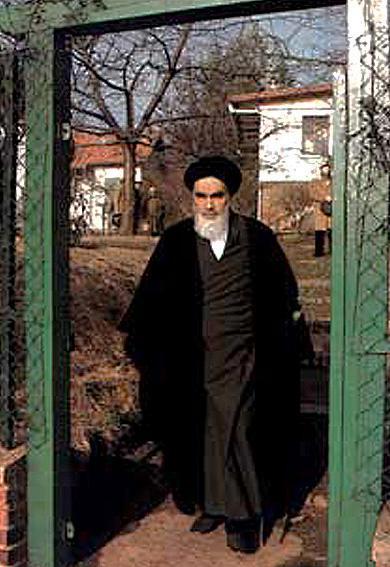 One or two days after [Imam Migration to Paris], we heard from friends who had accompanied Imam and now come back that Imam and his cortege had gone from Kuwait border to the Basra and stayed in a hotel for one night after that Kuwait government excluded Imam. Then, he went to Baghdad and inhabited in the "Darasalaam" Hotel. Imam went on pilgrimage to Kadhimiya. Ironically, there were many pilgrims in the shrine. When they see Imam they gathered around him and acclaimed. Iraqi officers got worried and, ordered by their commander, they hastily and apprehensively resent Imam to Baghdad. Finally, Imam flew to Paris. They said Imam sent a message to the people when he left Iraq and stated, "Now when I perforce Amir al-Mu'minin Shrine, as I don't see the space in Islamic countries useful to serve you, whom are rushed by the arrogance, I fly to France. What is important is to fulfil the divine obligation. The place is not important for me. Hearing this news, we were somehow at ease of mind.
Of course, this event and Imam's decision to Paris was indigestible for people of Najaf. Some Ulama's wives asked: why Agha did it? It is a pity that he left Najaf and Amir al-Mu'minin shrine and went to the lands of infidelity, isn't it? Struggle was no matter for them but Marjaeyat (religious reference) was very important for them that they should preserve it at all costs. Dignity of clergy (in their special definition) was a dignity that Agha [(refers to Imam Khomeini)] should observe it. In the context where being familiar with a foreign language and or listening to the radio by a clergyman was undesired that was irreconcilable with religion and tradition, it was obvious that it was not at all accepted for a Marja go to France. Some believed Agha ignored Marjaeyat dignity in order to get his own way. Some said it became clear that he did not dignify Marjaeyat; otherwise, how a religious scholar can go from Najaf to France, while his fellows prefer to live in Najaf and die there. Others said being buried in "Wadi-al-Salaam" in Najaf is so valuable that we should be silent because of it.
In the same day, a person visited Khanum (Miss), greeted and condoled her, and said: you should say Agha isn't it a pity to leave Najaf? Isn't it better to stay here in the last years of life? Going to pilgrimage Hazrat Ali (a.s.) and saying hello to him is preferable than all the worldly activities. Out of compassion, the other one said: it was a pity. He had mosque, used to go pilgrimage, and taught. Now he left all of them and went to the land of infidelity. Two Rak'ahs of Salah in ʿAlī ibn Abī Ṭālib Shrine is worthier than all the world. I tried to just listen to these words because I was not in the mood to talk. I didn't tolerate and said: it depends on how you define religion. He answered: such intellectual words are what Shariati and the Westernized has infused you. When they want to make you disbeliever, they do it gradually. They don't say immediately to be disbeliever! Getting angry so much, I said: he is a Marja, a thinker and someone who do Ijtihad, this was his decision. If we want to think like you so we should say Imam Hossein also made a mistake that he left Macca, Ka'aba, and the prophet Mohammad grave and headed to Kufa. With your reason, Imam Hossein also should prefer going to pilgrimage his grandfather than struggle. Do you believe Imam Hossein was also influenced by intellectuals?
This discussion lasted long and when Miss recognized none of us accepted the other one word and we just believed our own words, she said: such arguments are fruitless and it is a futile effort. Don't waste your time with controversy.
Source: Tabatabaei, Fatemeh (2011). Eqlim-e Khaterat [The Realm of Memoirs], Tehran: Research Institute of Imam Khomeini and Islamic Revolution, pp. 428-9
*this book was translated in English by Seyyed Sadruddin Mousavi titled "My Life", and published by Research Institute of Imam Khomeini and Islamic Revolution in 2018.
Number of Visits: 434