November 1977, Isfahan Industrial University
Interviewer: Mehdi Amani
Translated by Natalie Haghverdian
2015-11-02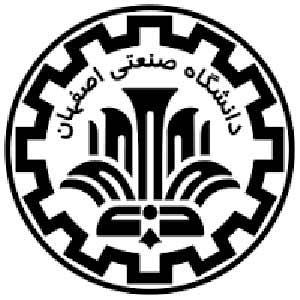 Note: Last week we reviewed memories of Mr. Nahavandi on the attack of guards to the dorm of Industrial University of Isfahan. What we have here is an interview about the same day with more details and the vents around it and other points about the event.
* Mr. Nahavandi, let's begin the interview by talking about yourself.
I'm Abdolghafar Nahavandi. I have two names. They call me Taha at home. I was born in a middle class family that was not much religious and grown in a district called "Darb-e Sardab" which was in the market of Nahavand and I was born in 1959. As far as I can remember our house was in the market area. There was a school close to our house called "Shesh Bahman" and meager and villains were there. As far as I can remember is that I was one of the good kids who studied well. In one year I became very popular. I used to sing the imperial anthem first because I had a nice voice. I don't remember the details of the song. What I can remember is the phrase "God, guard our king and our land" and stuff like that which more was like a prayer for the king. They taught us the anthem to sing every morning before class. We used to sing it every morning and say Amen. There were different people in that school. I referred to this in my memoirs. There was one in sixth grade who was big. I saw him going to the morgue after school. His father was diener. He would go there after glass. He was too big for sixth grade. His name was Baratali. There was another boy called Mansour "Son of drunk Hossein". He was too big as well and the fight between these two was very interesting. The fight between Baratali and Mansour was great. Some were fan of this and some were fan of the other. There would be interesting side takings. I mean the stories coming to mind define the characteristics of that childhood and then adulthood. The culture of people in small cities would crystalize in domestic fights like this. I finished sixth school in Shesh Bahman School.
* What was your family's social status?
My father was a farmer. We had a garden and a farm. But my father was a writer as well. He was Mirza and graduated primary high school. At the time that much education meant a lot. He was a poet and would write poetry. There are handwritings which I haven't printed them yet. His poetry is five to six notebooks. He was real elite. He was dominant on literature. I learned a lot from him. He had a shop where he would write claims and complaints for people. He was political as well and engaged it political games. He was the spokesman of People's Party [1] in Nahavand. There were two active parties at the time. He was not linked to influential people in the area. However, in a small city if someone wanted to show off and serve had no other choice. Then we didn't have city council. There was no municipality. To address people's needs and city prosperity depended on two parties; one was People's Party and the other one was "New Iran Party". They would address people's needs. Assadollah Alamm was the General Director of People's Party and Manouchehr Eghbal was the General Director of New Iran Party. My father was the spokesman of People's Party. I remember when he used to lecture in Nahavand, he was so skilled that people would gather and listen to him. My mother was a housewife. I have learned a lot from her as well.
* When did you go to university?
I graduated from high school in Nahavand. Then we were following the events on Abuzar Group and it had deep effects on me. I would see clergies coming to Nahavand and lecture. My high school period was filled with political events and lectures by clergies and Kings multiple visits to Nahavand and my political attitude was formed and I got into the Industrial university of Isfahan on autumn of 1977. In fact I was accepted in Tehran Industrial University (Sharif) but they transferred us to Isfahan.
The university was far from city and isolated. It was newly build and half constructed. When I figured that those participating in student's movement have been transferred to Isfahan university I felt even worse. I was away from my family and it constantly kept bothering me. Difficult courses and professors pressuring us made me impatient.
* What were the causes of Student's Movements in autumn of 1977 in Industrial University of Isfahan?
In brief and very clearly, what formed the basis of the movement and led to demonstrations were corporate and students' issues. Lack of facilities and distance from the city, difficult courses and nostalgia were also other effective factors. One other key factor was that we figured that those who were accepted in autumn of 1977 in Tehran University were transferred to Isfahan due to students' movement and we became even more determined.
* The documents of autumn 1977 show that student's won't attend classes?
There are some issues that I would like to express. In fact the student's movement of Isfahan Industrial University was self-oriented; however, its direction was surpassed by movements of other universities. I mean students of other universities were in contact with Isfahan university and they would travel there to mobilize us. For instance, if I had two friends, I would bring them along and encourage them to join us. I remember that other students as well had friends in other universities. These friendships were crucial in forming and leading the movement. I remember that on November 11, like many other days, we didn't attend classes.
* Until November 11, guards were not in the university? How did demonstration start?
The guards arrived from Tehran, three or four days before and in a relatively far distance from the dorm like 200 to 600 meters they were settled. I think there were 40 to 50 of them. Two or three buses. The cars got our attention. After the guards arrived gradually demonstration started. At the beginning it was listening and repeating slogans then it turned to throwing stones. I went to the roof of the dorm 10 to throw stones on guards. There was a small stack of stones and bricks. I saw 8 to 10 people throwing stones. When they told us that the guards have attached we escaped and on third floor 44 people were arrested. I think it was on November 12, before the incidents on November 15.
* Why did you decide to organize demonstration on November 15?
We didn't know anything about the significance of November 15. Not all knew about it. As I said before the students' movement was spontaneous but I'm sure there were leaders who were not in contact with the members. We didn't choose the leaders. Some would take the leadership; however they were not elected to be recognized as leaders. For instance, one of those who would somehow act like a leader was Mehdi Hakak. He would delegate responsibilities. He had a significant role in organizing the movement. Or Ali Haji [2] or Ali Enayat had crucial roles as leaders. There are so many to be named. For instance, Rahim Khajeh and others. These people were more catholic than the Pope. Sine all these incidents happened in a short period of time we can't focus on the role of the leaders. Their role would signify during demonstration. They were pioneers.
* How did the protest start, how many were there, what were the slogans, did they have any corporate demands or the protest was about November 15 from the beginning?
Not at all. The day the protest started it wasn't political. They wouldn't even shout "down with the king".
* In SAVAK documents it is stated that students were shouting slogans against the regime?
I don't remember anything like that. I was there during the events after November 15; during the protest they were not rushing in shouting the slogans. It was more obscenity against the guards. They would insult the guards directly. We had declared that everything should be addressed to the guards. I haven't heard them shouting "down with the king". I mean, nobody would dare but they would insult the guards.
* Did the students or the guards break the window panes of the dorm?
Yes. That day, when the guards attacked and arrested us, so many of us came down to the campus area. All of a sudden there was this horrifying noise of breaking windows in dorm 10 and they broke the hydrant.
* Hot water hose?
Yes, they opened hot water and we could hear people shouting; it was horrifying. Students would flee and some of them scape naked; there were too many of them. I was among the first five that fled. It is interesting that of those five, three or four were not even involved in these movements. All of a sudden there was the sound of breaking windows and people and girls yelling. After that I remember that there was a blond girl in the campus. I clearly remember that blond girl who was originally from Isfahan. The guards were dragging her hanging from her hair.
* Did you witness this closely?
Yes. When they arrested us and we were boarding the military bus they arrested that girl. He was protesting to support us and she would say: what are you doing …and stuff like that".
* Was your dorm close to the girls' dorm?
Yes. We were almost 50 meters apart. We were in one campus.
* What was girls' role in the incidents of November 15? Were they active in the demonstration?
In general, the student's population was not that big. In the first year there were 56 of us. 10 or 15 girls were involved.
* Guards didn't attack girls dorm?
As far as I know, they didn't. Those who were active would come out of girls' campus; the blond girl came out and started protesting and then she was arrested and beaten.
* Did that girl drive to the police station with you? Did they sexually assault her?
No. I didn't see her. There was no sexual assault; however they were insulting and saying bad words. There was no case of sexual assault or any such acts. I saw her after the Revolution. I didn't know her. She was a good student minding her own business. She was a very shy girl. She wasn't revolutionary. She was very emotional and her emotions drove her to protest. Yes, then she was arrested. She was badly beaten. Political individuals later surfaced. After 1978, girls would attend amphitheaters and would express opinions and then you would know who is who.
* Why did the guards force the detainees to take off their clothes?
To belittle them and show their power. Of course they claimed it was to avoid escape.
* It was the command of first lieutenant HaghNia?
Excellent.
* Was he leader of the guards in their attack?
I don't remember if it was him. However, five guards invaded our room. Four of them were really bad people and there was an officer with them that I think was HaghNia; he was short. He wouldn't let the guards beat us bad but they wouldn't listen. I don't know if it was his policy or it was emotional! But we thought we should hand on to him so that the beating would stop. If the lieutenant would ask them to stop they would stop. I don't know what was behind the mask! Maybe he wanted a controlled suppression. At least he knew what he was doing. When they took our clothes we only had our underwear and then they took us out of the campus.
* Where did they first take you? How did they treat you?
To Isfahan, we boarded on a bus. When the bus was full someone came and insulted us and said that we will publish your photos in the newspaper and we would expel you. Then he said: you don't deserve to be on this bus and you should ride in this Rio. There was a military Rio and when we wanted to board they would beat us with a cable cord. When they wanted to beat me I turned a bit and the cable cord came down on Masoud Kamaryie and he was hurt. The Rio couldn't accommodate us. We sat and I remember someone was sitting on the feet and my feet were trembling of fear like a sewing machine. I was really scared. Someone said: why are your feet shaking? They took us somewhere that we didn't know where it was. The same guy said: chief warrant officer you have 44 servants. They didn't blindfold us but the Rio had a cover and we couldn't see anything. They took us to a building I think somewhere around Darvazeh Dolat. It was either police station of SAVAK building. Then someone came and opened the door and said: they are nobody. There was a guy with beard and the other one who was a white guy were taken and we came back. We saw them later and they said that they were released the same day. They have asked couple of questions and let them go.
* They didn't ask anything?
No. they didn't ask anything. We drove to the police station but we didn't even get out of the car. Someone came and looked at us and said: they are nobody. Take them back. We were there for five minutes. We returned around noon; while we were arrested in the morning. It was noon that we arrived to the police station close to the university. We were released there and we knew we are not in danger. We were still naked and it was cold. We were standing under the sun. They were insulting us. Then I decided to say my prayers. I was the first one who stood for prayer. I don't know what motivated me. I thought maybe something better would happen. Mostly I thought that the police would realize we are not lefties. Those who would say prayers were considered religious. They would insult lefties more and they were not treating religious people that bad. They considered lefties as the key cause of all protests. I think the government was pursuing communists. Do you know why I stood for prayer while we were naked? When I was saying prayer a police officer brought a blanket and put it on my shoulder. The rest followed me. Seven or eight officers joined us for prayer. In this way we built a closer relation with the police officers. They would empathize and they were not violent anymore. They started exhorting. We were all the same people. They didn't give us lunch and we stayed in the station for the night. I was feeling bad and they took me next to the heater. They gave me a blanket and I started feeling better.
* Why did they take you to the police station?
Fist to terrorize us and they also wanted to calm the situation. It was not possible to terrorize us by keeping us an hour in the stations and they wanted us to spend more time there. We stayed till night. At night they brought us back to the dorm. When we arrived to the campus we expected to be welcomed. We expected others to say that heroes are back; but when we got there, no one was there and they took us behind the dorm and let us go. Students had gathered there.
They took us back in a bus. They would behave differently. When we go out we said goodbye. Then students joined us. They brought ointment or other stuff. They wanted to do something so that we forget our pain and not to feel alone.
* Based on SAVAK documents, Mohammad Amin had said that these 44 arrested are nobody?
Of course, but one of the police officers had previously said that we were nobody.
* Apparently, Mohammad Amin was supposed to prepare a list of leaders and send it to SAVAK?
Maybe! Well they knew students. Later, others were arrested.
* According to that list, the first names were Mohammad Fadayi and then Shahab Vaezi?
Yes. Shahab Vaezi, Mehrdad Nikdel, Hashem Khoroushani, Mohsen Ebrahimfar, Abolhassan Beygi Galeh Zan Abri, Gholamhossein Bazyari, Vahid Badiyi Sabzevari, Ardalan Jafari Asl, Farzad Shahabian Moghadam, Vahid Pezeshk and Mohammad Fadayi. I should say that not all of these people were in the core of the event and the list provided to SAVAK was not accurate.
* Those thirteen individuals who were expelled and prime suspect were not in the list provided by Mr. Amin?
No. Those thirteen were identified by the security forced. Some of them are in Amin's list. One of them is Mohammad Fadayi. One is Ali Enayat, Abdolreza Abolhassan Chubdar, Mohammad Haji Moniri, Gholamreza Khoshbakht, Abdolrahim Nozouli, etc. who were arrested later. I mean the list Amin had given was not comprehensive. Only these thirteen were arrested.
* Your name isn't in the list of those thirteen?
No.
* Mohajeri, Shayanfar, Shahab Vaezi, Hamidreza Farhang, Kamran Sarmadi, Shahabiyan Moghadam and Abdolrahim Khaje are in the list?
Yes. Exactly! I was close friends with Abdolrahim Khajeh. Yes. Of these people, Haji Moniri, Fadayi and Ali Enayat were deprived of education forever and the others were expelled for one year. I don't know further details. The list which was sentenced was for November 15 and beginning of December 1977. Immediately after the incident the investigation started.
* In autumn 1977 did you publish declarations?
No. We didn't have declarations then.
* After 44 students were arrested and thirteen were expelled, there were no protest until 1978?
No. After that we didn't have protest in the scope till 1978. There were other activities and then there was the trip to Tabas. Why did we go to Tabas? There were many reasons. In 1978 there was the earthquake in Tabas. A group of thirty to forty travelled to Tabas. Some were lefties and some were religious. There we realized who is leftie and who is religious. It seemed that we were there to assist for the earthquake but this trip was very effective during the events of 1978.
---
1- May 16, 1957, People's Party was known to have been established under the name of Farmer's Party and Assadollah Alam was the general director.
2- Full Name: Mohammad Ali Haji Moniri
Number of Visits: 3938