Cultural Studies Association (CSA) Ethnographic Working Group 2014 CFP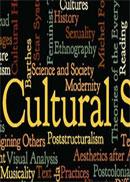 The Cultural Studies Association (CSA) Ethnography Working Group invites proposals to the CSA's thirteenth annual meeting in Riverside, CA.
May 21-24, 2015
Plenary speakers include: Angela McRobbie, Adolph Reed, Walter Benn, Michael, Miranda Joseph. Christina Hanhardt, and Marian Aguia

General Call:
The Ethnography Working Group investigates how the ethnographic method can continue to shed light onto the field of Cultural Studies, as well discussing the practice of ethnographic research. We invite parties to submit proposals for papers or panels that employ the ethnographic method within the field of cultural studies, discussion panels debating best practices or contemporary issues, or workshops and skill-shares (praxis workshops). While we encourage proposals that match the theme, feel free to submit proposals that do not.
Theme Call:
The Ethnographic Working Group looks to expand upon the CSA conference theme "Another University is Possible: Praxis, Activism, and the Promise of Critical Pedagogy" to examine both official and unofficial sites of teaching and learning. Cafés, sub-cultural spaces, bars, bathhouses, churches, performance spaces, protest sites, private homes, co-ops, Internet websites, and community centers all serve as sites of learning for both dominant and minority groups. Sometimes these spaces distribute material often unavailable to underserved populations. For example, bars and bathhouses distributed knowledge about and materials for safer sex during the AIDS crisis to counter the lack of official information. Community centers and churches have provided access to resource lists, workshops, facilitated conversations, pamphlets, therapeutic sessions, and much more.
At the same time, we recognize the learning and unlearning of official and unofficial knowledge at institutional sites such as schools, colleges, universities, and within the military.
We seek proposals that deal with these sites and how these spaces and activities spill out over the edges of their site into the larger social world. What is the role of researcher in these spaces? How is
knowledge produced and distributed in these spaces? What are the relations between official and unofficial spaces of learning? What can the University and those working within the academy adapt from unofficial spaces with respect to community organizing, social justice initiatives as well as teaching and learning? Do these sites act as transformative or conservative forces? What is the impact of the learning or unlearning in these spaces? How do issues of controlling knowledge (access, production) play out? How do community politics play out in these spaces? How do they organize? Who is included and who is excluded? How do issues of ownership, founders, and newcomers play
out in such spaces? What is the role of local, national, and global politics on these spaces? Can the happenings in these spaces amount to change? Can they alleviate inequalities? How does gentrification, the housing crisis, and policy affect such spaces?

Details:
Proposals from all areas and on all topics of relevance to cultural studies are welcome, and are not limited to proposals that critically and creatively engage this year's theme.
All sessions run for 90 minutes.
Please send proposals or inquiries to Jodi Davis-Pacheco
(jodidavis@fullerton.edu), Michael Lecker (mlecker@gmu.edu), and
Marcos Moldes (marcos_moldes@sfu.ca). The deadline for submissions is
November 15th, 2014.

PRE-CONSTITUTED PANELS:
Pre-constituted panels allow a team of 3-4 individuals to present their research, work, and/or experiences, leaving 30-45 minutes of the session for questions and discussion.
Panels should include 3-4 participants. Proposals for pre-constituted panels should include: the title of the panel; the name, title, affiliation, and contact information of the panel organizer; the names, titles, affiliations, and email addresses of all panelists, and a chair and/or discussant; a description of the panel's topic (<500 words); and abstracts for each presentation (<150 words).
Pre-constituted panels are preferred to individual paper submissions.

INDIVIDUAL PAPERS:
Successful papers will reach several constituencies of the organization and will connect analysis to social, political, economic, or ethical questions. Proposals for papers should include: the title of the paper; the name, title, affiliation, and email address of the author; and an abstract of the 20 minute paper (<500 words). Pre-constituted panels are recommended over individual paper submissions, though we welcome both.

https://networks.h-net.org/node/16738/discussions/51152/cultural-studies-association-csa-ethnographic-working-group-2014
Number of Visits: 4079