Expulsion from the Seminary for Distributing Imam Khomeini Treatise
Compiled by: Islamic Revolution Website
Translated by: Fazel Shirzad
2022-06-28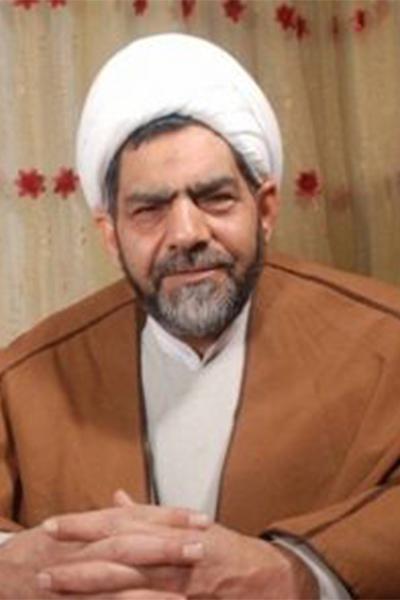 From the beginning, I could not be a good child; the same child that the high school principal wanted me to be. The same child that the principal of Tavalyat School expected of me. The same manager who fired me if he found out what I was doing. However, I was fired once because I did not know how to live like a child. If I wanted to live the way others wanted me to, I would not have been homeless for nine months. Even now, I could be a quiet student who just went to class from morning till night; reading a book, and arguing. For me, Ayatollah Saeedi was a real seminary student. For this reason, from the day I went to Qom, I went to see him once every two or three weeks. Once, when I told him the story of "Mukhtasar al-Ahkam" he gave me some of Mr. Khomeini's treatises.
At that time, Ayatollah Khomeini's treatise with the seal of Ayatollah Shahroudi was usually published for fear of the agents of the regime. I had explained to him that we had protested with some students that we were imitators and followers of Ayatollah Khomeini and did not want to read Mukhtasar al-Ahkam. He also advised us not to fall short. When I came to Qom, I distributed those treatises among the students. School officials fired me immediately when they found out where the incident was coming from. Although there were many revolutionary teachers in the school, the atmosphere was such that if he was a student of revolutionary work, he would be dealt with.
When I heard the news of my expulsion, I went to Mr. Moqtada'i[1] with sadness while holding the Ma'alim exam[2] in hand and said:
"Hajj, you who are in contact with the authorities, can you tell me why I was expelled from school? If I do not study, then why should I receive a high score? "If I have sinned, then tell me, why expel me for no reason?"
He, who did not know much about the story, was silent and kept shaking his head in regret. That day, after realizing that the school authorities had decided to fire me out, I went into the room with tears in my eyes. Two or three hours passed. I was sitting in a corner, crying, and I was asking myself, how can I return to Jamalabad? If my father finds out that I have been fired from school, he will be very upset. What did I do? I was thinking that Abolghasem Amini and Gholamreza Taheri entered the roo and said:
Eghbalian, I have good news!
I said:
Guys, I do not have the patience to joke," I said, with sadness all over my face.
What is a joke?" Amini said happily, "The manager told Eghbalian to come back."
At first, I thought I had been beaten. When I asked him about the incident, they said: "Seyyed Kazem Ghasemi, who heard the news of his dismissal, gathered some of the students and they all went to the director's office together. Sayyid shouted:
Oh my God! See that your student has been wronged! We will not be able to answer it on the Day of Judgment. Give us a mercy.
Slowly, the rest of the class was closed with our shouts. "The school principal, who saw the frustration of the students and the closure of the school due to your dismissal, was forced to return."
I wiped away my tears and prostrated with great joy. I went back to school the next day. But before I went to class, the school principal took me to his office and said:
"Mr. Eghbalian, if we tell you anything, it is because of the sensitivity of SAVAK to the school and the students. We do not want SAVAK to pay attention to this. We want students to just study. You also promise that from now on you will not bring a treatise or a proclamation here."
I also swore and promised not to distribute the treatise and leaflets there anymore. But I did not promise not to distribute books or leaflets elsewhere. It was demanding and getting acquainted with these shortcuts! From that day on, there was no news of the treatise or proclamation in the Tavalyat School. If anyone wanted something, he should have come to Satya School, with all the security measures!
Source: Yazdani, R. (2020). Room Number 6, Memoirs of Abolghasem Eghbalian, Tehran, Surah Mehr Publishing Company, pp. 52-51.
---
[1] Ayatollah Morteza Moqtadaei is one of the revolutionary scholars who have the management of the Supreme Council of Qom Seminary, the management of Qom Seminary, teaching foreign courses in this seminary, was a member of the Assembly of Leadership Experts, and was a member of the Qom Seminary Teachers Association. He was also the former President of the Supreme Court and the Attorney General.
[2] It is the name of a book by Hassan Ibn Zayn al-Din, the son of Shahid Thani, on the principles of jurisprudence, which is taught to students on the subject of the science of the principles of jurisprudence. (Narrator)
Number of Visits: 245