Post-Revolution Iran in International Arena
Faezeh Sasanikhah
Translated by M. B. Khoshnevisan
2022-02-22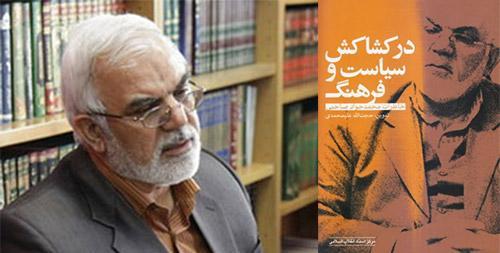 Unfortunately, no serious work has been carried out in international arena neither about the revolution nor about the war. After the revolution, some countries have become sensitive toward Iran and were terrified of Iran. Due to anti-Iran propaganda, the facts and realities were turned upside down and no opportunity were given to Iran's propaganda. Of course, since the new government had just been set up, our organizations were still unskilled. In foreign ministry, the revolutionary forces were not familiar with their responsibilities and did not have a record of diplomatic works at all. The cultural institution of Guidance Ministry had been closed in this period and there was no cultural advisory and it was felt that no work was carried out in international arena. Thus, the authorities thought to transfer the message of revolution and the issues of the war to that side of the borders in different ways. At that time, the Propagation Organization or the Propagation Coordination Council had just been set up and misters Jannati and Haghani[1] [1] were among its authorities.
It was decided that a number of people who present in the country's cultural, political managements to be sent to different countries and transfer the issues of the revolution and the war to foreign people, statesmen, scholars and elites. A council was established according to the requirements of the people's experiences and information and I was also in the council. For 22nd of Bahman 1359 (February 11, 1981), Some of the country's officials were given the mission to go to other countries in the form of delegations for 10 to 15 days to analyze the issues of revolution and war and to bring them to the attention of the world. Ayatollah Khamenei along with some others went to India and Mr. Seyed Mohammad Khamenei went to China. Mr. Rabbani Amlashi was sent to Algeria and other delegations headed by well-known political and revolutionary figures to other countries.
Mission to Yemen and Saudi Arabia
We were also missioned to go to Yemen and Saudi Arabia. The head of our delegation was Mr. Gholamhossein Haghani who was martyred in the explosion of the Republic Party. Mr. Mohammadi Araqi was a member of the delegation. Mr. Taha Hashemi who had recently become the son-in-law of Mr. Haghani was in charge of procurement. An eighteen or nineteen-year-old young man named Shariatmadari was present in the group who was very talented and of Iraqi origin and spoke Arabic and Farsi fluently. At any rate, we accompanied other delegations until Syria. The delegations were separated from each other in Syria. I remember that Mr. Rabbani Amlashi with some people, Mr. Jalaleddin Farsi with a number of others and Mr. Dr. Soroush with some others were with us until Syria. I remember that when we got off in Syria's airport, it was night and the time of Maghrib and Isha (evening and night) prayers. As we along with misters Jalaleddin Farsi and Rabbani Amlashi were walking inside the airport's pavilion, we found out that Mr. Soroush was not with us. I went to find him. As I was looking inside the rooms, I saw that he had performed ablution and was praying. I told them that he was praying. They said, "We'd better find a place and pray too." Mr. Jalaleddin Farsi said, "No hurry. We will pray in the hotel." After finishing his praying, Dr. Soroush also joined us. They said, "Since we don't have enough time, we'd better have dinner inside the airport and then go to the hotel." We walked toward the sandwich sellers inside the airport hallway. Mr. Soroush did not come. We asked, "Why don't you come?" He said, "I don't have dinner." We said, "Aren't you hungry?" He said, "I am hungry but I wait." We said, "What is the secret?" he said, "You can see alcoholic drinks inside these shops, so I am careful not to eat." The others did not eat anything following him. Then we went to the hotel and prepared food there. It was around dawn after the pilgrimage of Hazrat Zainab (PBUH) that we started our journey to Sana'a, the capital of Yemen.
Due to the greatness of the revolution, they went the whole hog for the Iranian delegation everywhere, and in every country we entered, we were treated like a high-ranking delegation and held ceremonies. When we entered the Sana'a Airport, the Yemenis political and high ranking officials came to welcome us. Our ambassador in Yemen was Mr. Abdullah Jahanbin who had remained there since the Shah's regime. They had prepared an accommodation and facilities for us. But Mr. Haghani said we would go to the embassy. This was very amazing for them and considered it against the custom and norms. We went to Iran's embassy in Sana'a. It had no sign of the revolution and the Iranian ambassador to Yemen, the majority of whom are Zaidi Shiites, was a Sunni Kurd. We liked to see the city freely but this was not comprehendible for them. Sometimes one of our companions, as a driver, picked up the embassy car, and naturally a ceremonial guard came with us, and because their presence would make things difficult for us, the driver was mischievous and drove the tracks where they were losing us. One day, we took the son of the embassy's servant, who was about seven or eight years old, with us. On the way, we asked him about the revolution and the war. He said, "There is no such thing here at all. Just two or three days ago, when they announced that a delegation was coming, they pasted some photos of the Imam inside the embassy for the first time, and they installed the Iranian flag only a few days ago". It was clear that the embassy had done nothing for the revolution. We had no cultural advisory there. We asked them to give us opportunities for delivering speeches in different places. We visited different places including the universities, schools and institutions. As the spokesman of the delegation, Mr. Haghani spoke about the revolution and the Yemeni press published them. Sana'a as the capital of Yemen looked very backward. Although Yemen is a big country, it was very rudimentary in terms of urban development, and even some of its streets had not been asphalted, and the alleys were full of garbage and the conditions were very bad. We went to one of the mosques in the city at noon. The people expressed their emotions when they realized we were Iranians. When some of our friends took the pictures of the Imam out of their briefcases and showed them, even though they considered as Haram (religiously forbidden) to take photos inside the mosque and no picture was seen, they made an exception for the Imam, and tens of hands reached out to get the pictures of the Imam, and they kissed our hands, face and forehead. One of them said that it is not permissible to bring a photo inside the mosque. Another young man replied to him, "This is an exception. Khomeini is from the family of Ali Ibn Abitaleb. " Many Zaidi Shiites respects Imam Ali (PBUH) very much.[2]
---
[1] Martyr Gholamhossein Haghani was born in the city of Qom in 1320 (1941). He learned the religious preliminaries from his father and then entered Ayatollah Mojtahedi School in Tehran. He came back to Qom in 1335 (1956) and attended in religious lectures of Imam Khomeini, Mohaghegh Damad, Sheikh Morteza Ha'eri, master Motahari. He played a major role in the movement and arrested and imprisoned several times in this way. After the victory of the revolution, he took important responsibilities including a Majlis lawmaker, and a member of Defense Committee. Finally, he along with martyr Beheshti and his companions were martyred in the explosion of the office of the Republic Party on 7th of Tir 1360 (June 28, 1981)
[2] Alimohammadi, Hojjatollah, In Struggle for Politics and Culture (Memoirs of Mohammad Javad Sahebi), published by the Center for Islamic Revolution Documents, 1392 (2014), P. 163.


Number of Visits: 805
---
http://oral-history.ir/?page=post&id=10413
---