The 336th Night of Memory-2
Sardasht Chemical Bombing
Compiled by: Sepideh Khulusian
Translated by: Fazel Shirzad
2023-01-31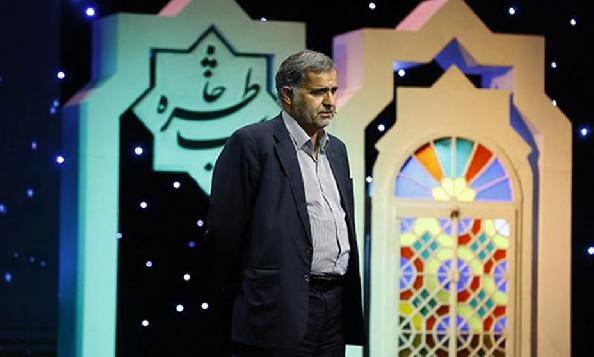 Note: The 336th Night of Memory was held on Thursday, June 23, 2022, with the presence of a group of chemical warriors from Sardasht region and the treatment and health staff of chemically injured and veterans in the Surah Hall of the Arts Center, with the performance of Dawood Salehi. In this ceremony, General Ali Sadri, Dr. Hamid Salehi, Dr. Mohammad Hajipour and Dr. Khosro Jadidi, witnesses of the chemical bombing, shared their memories.
■■■
The second narrator of this program was Dr. Hamid Salehi, a combatant and chemical war veteran. He, who was born in the village of Ibrahim Abad, Arak, and is currently a member of the faculty of the university, in 1983, when he was 15 years old, despite his desire to go to the front, no matter how hard he tried, he could not receive a dispatch card due to his young age. So he goes to the front with his older brother's birth certificate and since then he stayed in the front for 64 months - almost until the end of the war in 1989. When the war ended, he was 21 years old with four injuries from bullets and shrapnel and chemical bombardment.
At the beginning of his speech, the narrator said: I don't want to talk in speeches and clichés, but the discussion of war and holy defense and those golden days that are coming, I think we should share those words and those times for the new generation and these children who will be the next generation. They make us recount. After saluting the martyrs and 230,000 martyrs of the holy defense, he said:
My night is the night of tulips and dew
I can't tell you anything about this night
Me and night burning night
staring at the sky at night
He has a stone heart, his heart is iron
What can I say about this night that is indescribable
...
If we want to directly enter into the discussion of memory, we must see what happened to us in that chemical event and what time passed by us. When they say they skinned us, it really happened to us. Mr. Hajipour was my nurse in Labafinejad Hospital for four months. The truth was that Iraq used several chemical bombs in the world that were composed of various gases. Bombs like the blood agent that kills if someone inhales it for 9 seconds, the cyanide gas that Iraq used in Halabja and jointly used mustard. With one inhalation of some gases, a person dies.
But mustard gas is also called the bomb of the poor. Because it can be made in the home kitchen with chlorine and a series of chemical reactions. I will tell you how the side effects of this gas appear in a memory. We were in the 17th anti-armor division of Ali bin Abi Talib. Anti-armor weapons are used against tanks. It was 3:00 pm on the fourth day of the operation. In the first days, the weather was cloudy and the Iraqi planes did not come. But on the fourth and fifth days, when we passed Arvand and captured Faw, the weather improved and the planes came. By taking Faw, we were cutting off Iraq from a geostrategic position and its connection with open waters. Therefore, FAW was very important for Iraq and the Iraqis did not stop any crime to protect it.
In the morning, when the weather was sunny, all kinds of MiG and Sukhoi planes came and bombed and left like peacocks and locusts. Once, when the bombardment started near our headquarters, which was next to a school, I saw one of the two planes going down vertically. We said that the children must have hit it. We started saying in Arabic Allahu Akbar, Allahu Akbar (God is great). But a little later, we saw the plane rise and some bombs came out from under it. I saw them completely.
Iraq used both chemical bombs and shrapnel bombs. If someone were to eat shrapnel and the chemicals would sit on his body, the damage would be much greater. As soon as the bombs were dropped in the school where we were, four-five of the ten-fifteen people who were there were seriously injured and their arms and legs were cut off and they were martyred. For the first time, I was seeing someone who was tense apart. We still thought they had thrown a shrapnel bomb and called an ambulance. We also put out the fire pits and told ourselves that nothing else happened. But unaware that the chemical bomb takes effect after five or six hours. This means that mustard gas must sit on the bodies for at least five or six hours for chemical symptoms to appear. Now behind this school, the chemical bomb valve was working and the gas was leaking. And we thought that the dust raised was related to the same shrapnel bombs that they dropped.
All of a sudden, we heard the announcement of chemical bomb here. With the chemical announcement, we found out that a bomb had fallen behind the school, and steam and gunpowder came out of it like a quick-release valve. As soon as we found out that we were chemically treated, a strange fear fell in our hearts that God, what is going to happen to us and why do we not have any symptoms if we have been chemically treated? Why are we breathing easily? We were strangely afraid that what is going to happen to us? They brought us to the headquarters and said that the entire headquarters must be evacuated. Then they transferred us to a hospital named "Fateme Zahra Emergency" near Khosroabad. They took off all our clothes and we took a shower. But there was still no news. We thought that maybe we didn't become chemical, and if we did, then why don't we see any effect? Don't they say that an 8- or 9-second breath of chemical gas kills? A little while ago we saw that when our body itches, whatever we scratch doesn't go away. Our eyes were closing little by little and as if a mass or layer had formed behind it, we were trying to keep our eyelids open with our hands. We just realized that the initial effects of mustard gas are beginning to appear on us. Little by little, the effects of blisters appeared on our bodies. So much so that we sometimes said to ourselves that we might die in an hour.
I saw wounded people lying on beds being given a serum to flush out whatever they had inhaled that was in their stomachs. But no matter how hard they tried, they couldn't hit the injured person on the bed next to me. Because when a person is afraid, his veins sink inside. I saw that by creating a scratch under the injured person's leg, his veins were found and my head was connected. I have never seen a vein in my life. When they came to me to take a vein, I said that if you kill me, I will not let you tear my leg like this. I do not want to receive treatment at all. I begged the nurse who was there not to do this. Finally, they decided to remove a vein from my hand. They tried the needle in ten or twelve places until finally a vein was taken and they did their job. We came to Ahvaz with the same blisters that are bursting. We were thirsty but they did not give us water. When we reached Ahvaz, our eyes were completely closed and we could not open them anymore. In winter, we traveled twenty hours by train to Tehran. They took us to Firouzgar Hospital and from there we were transferred to Labafinejad Hospital with blisters and swelling. There, Dr. Hajipour was responsible for my treatment, and in this program, he must tell how he met us in that situation to treat us. Four months in the hospital, they took us to the dressing room at four or five in the morning and took us out around nine or ten in the morning. It takes hours to remove these skins from our body and put Vaseline on them and bandage them.
I sometimes felt proud as a small warrior when I saw that my compatriot doctor, despite having no experience with chemical weapons, remained so compassionate and did not go home for days to organize us in a way, just like Mr. Dr. Hajipour. I feel proud that if I went and fought to defend my land yesterday, there were and are compatriots who, although they live in obscurity and should be talked about one day, they acted very compassionately. We are in this field. We have acted very poorly.
Narrator continued: Since the discussion is about health care, war and treatment, I also remember that a few years ago I was an audience member in a seminar where Dr. Farrokh Saeedi shared his memories. He is a surgeon who wrote chapters of the world's surgery book and is now about 90 years old. When they brought him from Abadan airport, I saw that everyone had special respect for him. When the teacher went behind the podium, the spiritual and deep impression he expressed about those days was very interesting.
He said: They told me that all the surgeons should come to the war, but I said that I will not come; neither my age requires nor I want to come. They told me: But, doctor, we have scheduled all the surgeons to go to the front when the operation starts. Finally, I went with their insistence, but with the condition that I only go to Ahvaz and not go beyond Ahvaz. When we went to Ahvaz, a handsome young man named Dr. Baghai, who was a general practitioner and now has his name in many places in the south, told me: Mr. Doctor, when these children are injured, they will perish until we try to bring them back. If possible, come and operate in the emergency hospital that we have, which is strong and fully secure, and return to Ahvaz again. After a few days, return to Tehran or wherever you want. I told him: If I come, I will not stay more than 24 hours and I will return. He accepted.
It was time to operate. I arrived at Imam Hossein field hospital. Funded ambulances came and placed stretchers on the site like a barrage. Everyone was covered in blood. One was shot in the neck and the other... the situation was dire and the wounded were dying. I said to bring the injured to the operating room. I quickly went to the operating room and took out my clothes to get ready for the operation. They also brought injured people. I operated until about 3 or 4 after midnight, 27 or 28. As much as they told me: you are tired, the ambulance is ready to take you back to rest. I accepted. I changed my clothes and came to board the ambulance to go back to Ahvaz. In the same way, they regularly brought wounded warriors. I had two stretchers next to me. I saw a 17- or 18-year-old youth covered in blood, wearing khaki clothes. He had been shot in his aorta and was bleeding profusely. He was looking at me like that. It was a book with a look like that. I remembered that poem that said:
I don't know what secret is hidden in your eyes
I can't see it but can't tell.
I saw that this young man was not begging me at all. He just tells me to go be jealous. If you remember me tomorrow, that I came at this age to defend my country, and the arrow and shrapnel are stuck in my heart, but you see me and don't treat me, it doesn't matter to you, go."
My audience is those who suck people's blood in a different way in the society today in economic and cultural form. The doctor said: "That day, when I saw that young man, I said to myself, where are you going? Where and when are you going to find out that your expertise should save this young man today? This young man has given his whole being to defend his country. I took my bag and came back. Martyr Dr. Majid Beqaei said: Why didn't you go? I said: I will not go again. I stayed there for 24-25 days.
We were little warriors. Here, it is appropriate to mention those who played a role in our treatment and worked hard for our treatment. We must thank those to whom we owe - from nurses and doctors to all those who defended this land. We have seen in various countries that they adhere to these topics and value them, but we have acted very poorly in this regard. I hope that we will not be indebted to the martyrs and those who have worked hard for us in any way and that God will grant us their rights.


Number of Visits: 627
---
http://oral-history.ir/?page=post&id=11031
---