It is Springtime
Oral History Website in the Last Year
Translated by Ruhollah Golmoradi
2017-04-10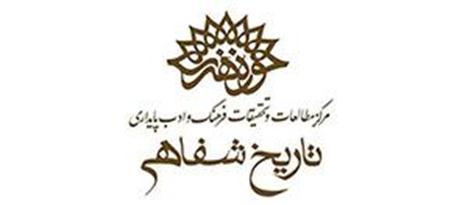 Thanks to the audience, writers and all those friends who were and worked with us in 1395 SH, we congratulate arrival of the New Year (1396 SH).
Since beginning of the last year and through collaboration of writers and reporters who joined our group, we tried interview, which is main form of activity in field of oral history, to be included more in the site; as we tried all of contents and materials to be produced.
Among regular activities of the website one could point out parts of "Multimedia" and "Books and Periodicals", which in each week we presented one or more than one book and a short film of oral memories for the audience. It will be continued in the New Year. Posted contents of telegram channel of Oral History Website were also received and doubled visiting the site.
Having 350 contents that were loaded on a daily basis during the year 1395 SH, 48 weekly issues of oral history - from 246 to 294- were released. Most visited over the years were also for titles of
سخنرانی امام موسی صدر، آمبولانس حمل بی‌سیم و جعبه جادویی کد و رمزها، فرمانده عجیب گردان 139 و خلبانان بزرگ‌ترین نبرد‌ هوایی جهان
Among the contents, pages of other languages of Iran Oral History Website (English, Arabic and Urdu) were also active and updated by publishing at least translation of two selected texts among Persian part of the website in a week.
As well as, for the New Year we are trying, in addition to the films, to post a piece of oral history interviews audios on "Multimedia" each week. As well as, since we found out that we need theoretical discussions of oral history, we will advantage and benefit professors and the experienced in the area, and strengthen parts of "Article", "Education" and "Notes".
In "Report" and "Congress" parts, like last year, all sessions and conferences related to oral history as well as book launches of memory books, memory nights and workshops are covered.
If you have a new idea or thought shared it us as Oral History Website progresses through continuous effort for promoting process of its activities. We hope that we could do a deserved service for our country's oral history in the coming year.
Number of Visits: 905